Why was this new feature added?
Since Mojang removed each user's previous usernames from the public API, we have received many requests from Badlion users to remove their usernames from our website. In response to user demand and to meet their expectations, we have added a new feature that allows them to hide previous usernames from the name history list on our website.
How can I hide my Minecraft account usernames?
If you have decided to hide your previous usernames but are not sure how exactly to do it, you need to do the following:
Go to https://www.badlion.net/ and sign in using your Badlion account login information. The login button is located at the top right corner of the website.

Once logged in, click on your Badlion account name and the "Profile" button, as shown in the screenshot below.

Find the name history section and click the "Edit Visibility" button to enable the option to hide specific usernames from the list.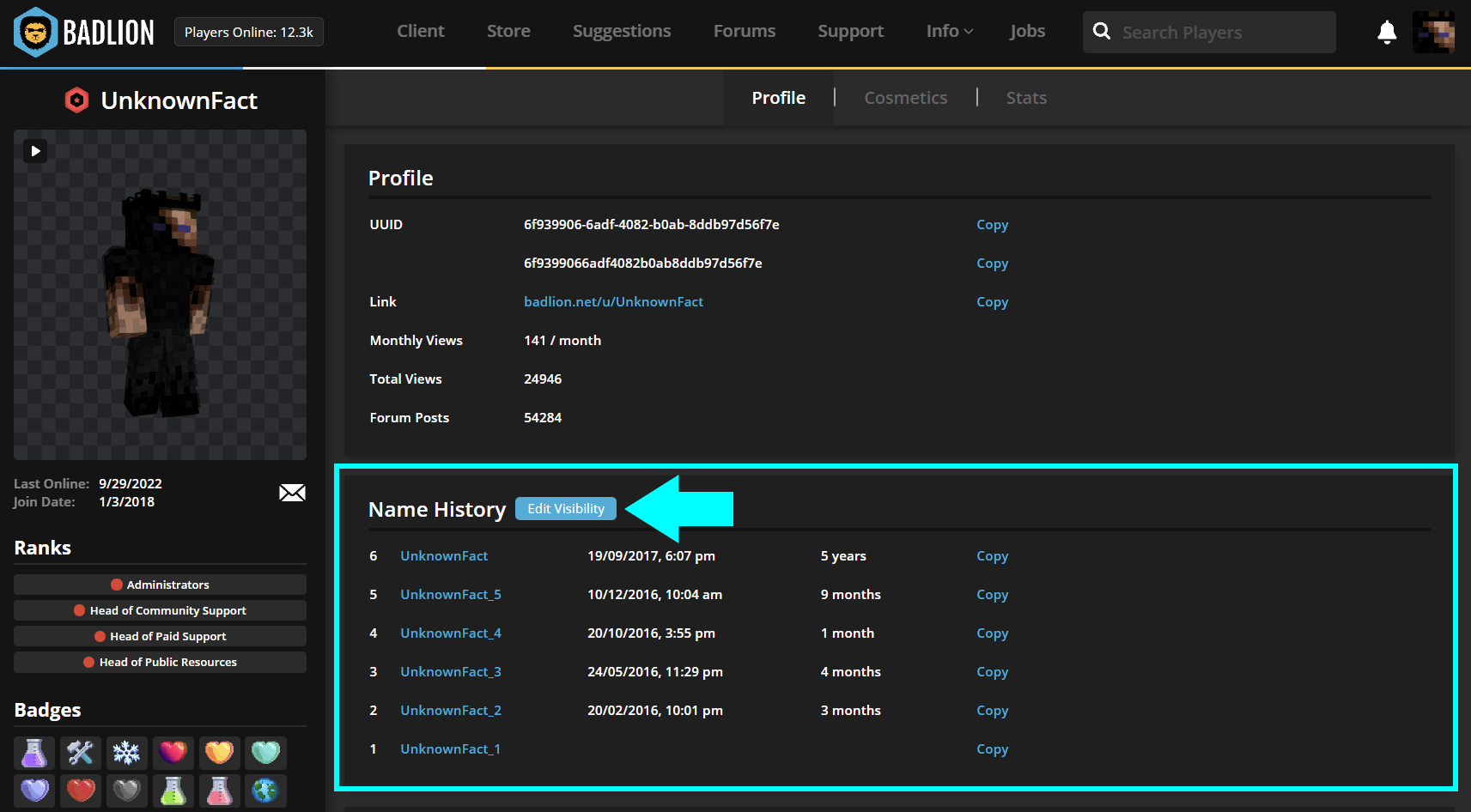 You should now see buttons that allow you to choose which usernames to hide. Click on them to hide your usernames.

Once you have chosen which usernames to hide, click the "Save Visibility" button next to "Name History". You have now successfully hidden your usernames from other users.