What is Skyblock?
Skyblock is a PvE (Player vs Environment) game mode where you spend your time gathering resources, fighting mobs/bosses, and evolving your home (island). Our Skyblock mod is designed for Hypixel's most popular game mode, Skyblock, which has taken the Minecraft community by storm.
If you are interested in learning more about Skyblock on the Hypixel Network, you can check out the official Skyblock wiki here: https://wiki.hypixel.net/Main_Page
The Skyblock mod offers many useful tools meant to enhance your experience in Skyblock. This section of the Badlion Client support website will explain what each Skyblock mod setting does.
Note: you can find all articles about each Skyblock Mod's category on the right side of the page if you are currently viewing this page on a computer or at the top part of the article if you are currently viewing this website on a mobile device.
Finding and enabling the Skyblock Mod
Do the following to find and enable the Skyblock mod on Badlion Client:
The first thing you should do is download Badlion Client if you have not done it already. Here is the official download page: https://client.badlion.net/
Badlion Client works on Windows, macOS, and Linux operating systems. However, your computer must meet minimum Minecraft requirements.
Once you have downloaded & installed it, open Badlion Client, launch the game, and connect to the official Hypixel IP address, mc.hypixel.net.
Press ESC on your keyboard and click the "Mods" button to open the mods menu.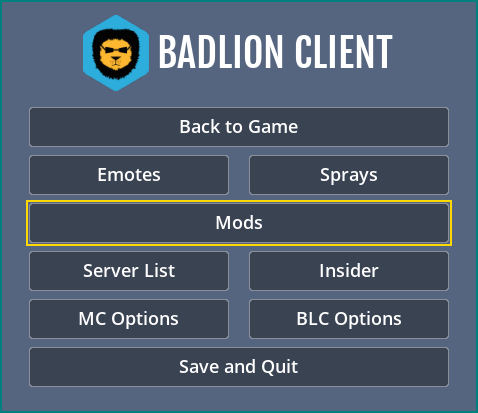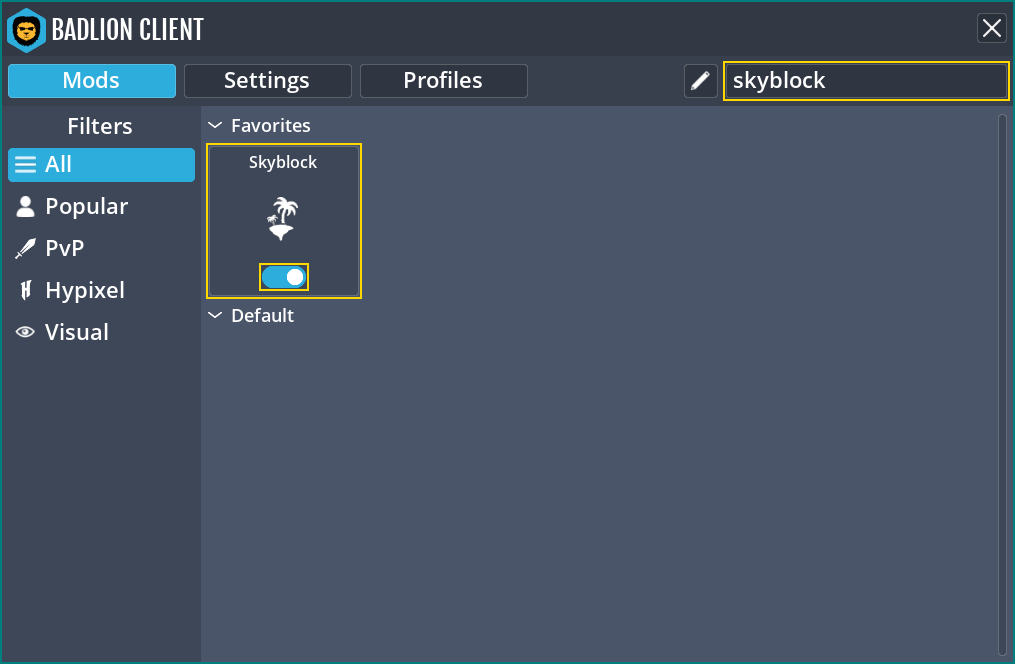 Enable the mod by clicking on the toggle switch button.
Click on the mod to open its settings.