Performance plays a major role when it comes to your Minecraft experience. The Betterframes settings allow you to maximize the performance of the Badlion Client on your device using industry-leading technology!
Where do I find these settings?
Press "Right Shift" to open the Badlion Client menu. Now head over to the Settings Section:



Head over to the Betterframes category:

What settings should I enable?
This is based on your personal preference. Generally speaking, the more you enable, the more FPS you will get. These are the settings which we offer:
You can decrease the Render Distance of Players, as well as various different Entities. (Passive, Hostile & Miscellaneous)

However, you can also disable various different blocks and entities from being rendered. These are the to choose from: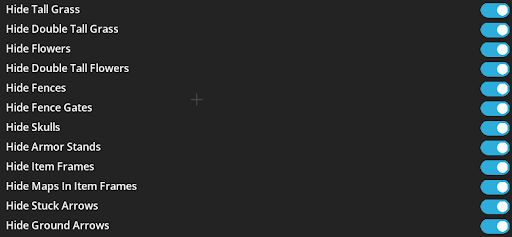 We also offer an "FPS Boost" feature. This feature does not negatively impact your gameplay experience and still optimizes your performance!

We also offer the Lazy Chunk Loading, as well as Occlusion Culling options.

You can change, whether these options run in performance, balance, or quality mode using the drop-down menu. Like all other options, these two can be disabled at any time.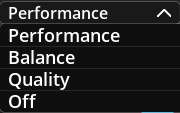 You can also enable both World and Entity Movement Optimization settings, as well as a Smoother Lighting and a Low Graphics Mode.

And last but not least, we have the Item Fast Render option, which will render all items in your inventory more efficient!