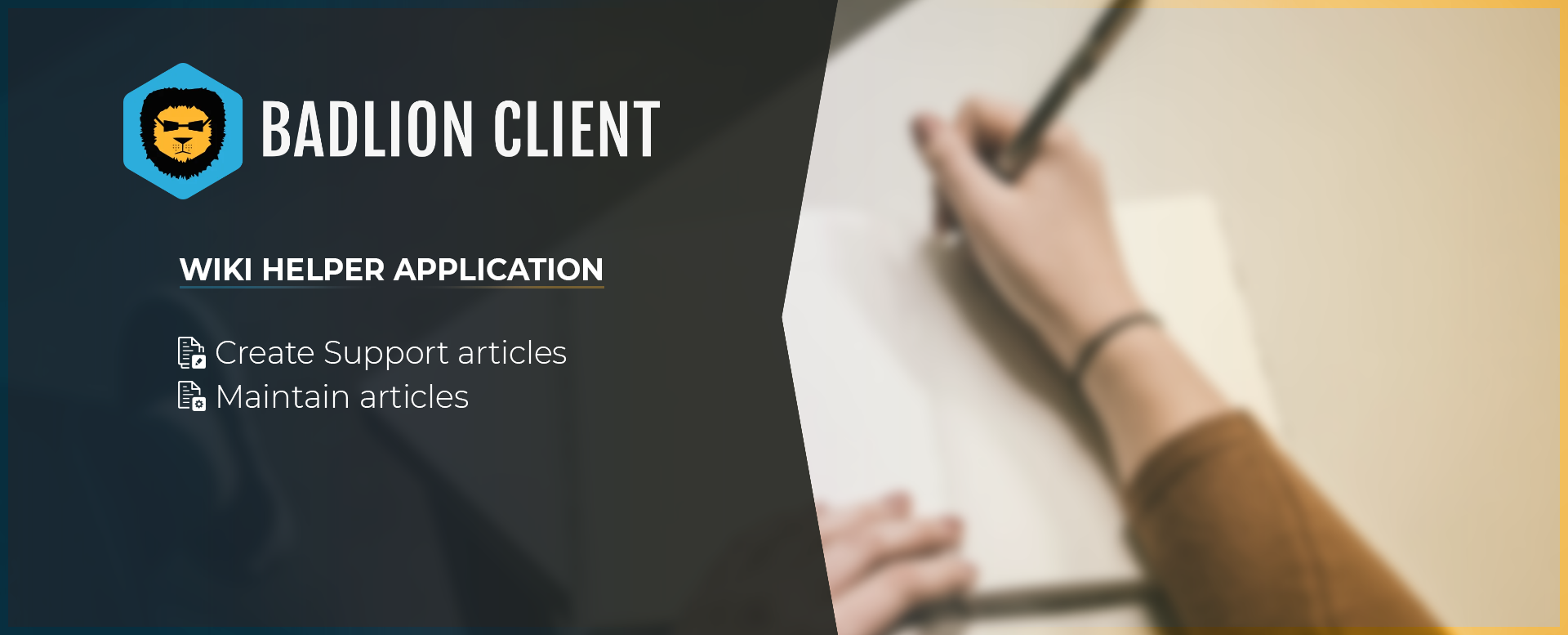 Description of the position
Are you interested in using your Badlion Client knowledge to help out a large portion of the Badlion Community? The Wiki Helper position might be just the right for you! As a Wiki Helper, you will be assisting in maintaining our support articles across Zendesk. Day-to-day tasks include creating articles, and updating existing articles when they become outdated. Our support articles are references by hundreds of users a day, so the quality of all articles is of utmost importance. Think you have the skills necessary for the Wiki Helper position? Apply now!
What are the requirements?
In-depth knowledge of Badlion Client and its features
Be at least fourteen years old
Fluent in English
Have good communication skills
Be able to work as part of a team
The application process
Applying for the Wiki Helper position is fairly straight-forward. Make sure to fill out the following application and then send it to wikihelpers[@]badlion.net. You will then receive a response within a month either via the E-Mail that you used to send the application or through a direct message from the Head of Public Resources [WitherTrx].
The application form:
What is your in-game name?
What is your Discord username (including the discriminator: "#0000")?
How old are you?
What is your time zone?
Is English your main language?
How good are your English skills and how long have you been learning/speaking English?
Do you have any social media accounts (please link if used for gaming [not IRL one]):
Are you able to record small Minecraft videos for your articles (not required)?
Do you have any past experience in writing support articles (not required)?
Would you be able to give us an estimate of how much time you can dedicate to this position?
Is there anything else we should know or that you would like to add?
Please make sure to add as many details as possible! We wish all of the applications loads of luck! 🍀