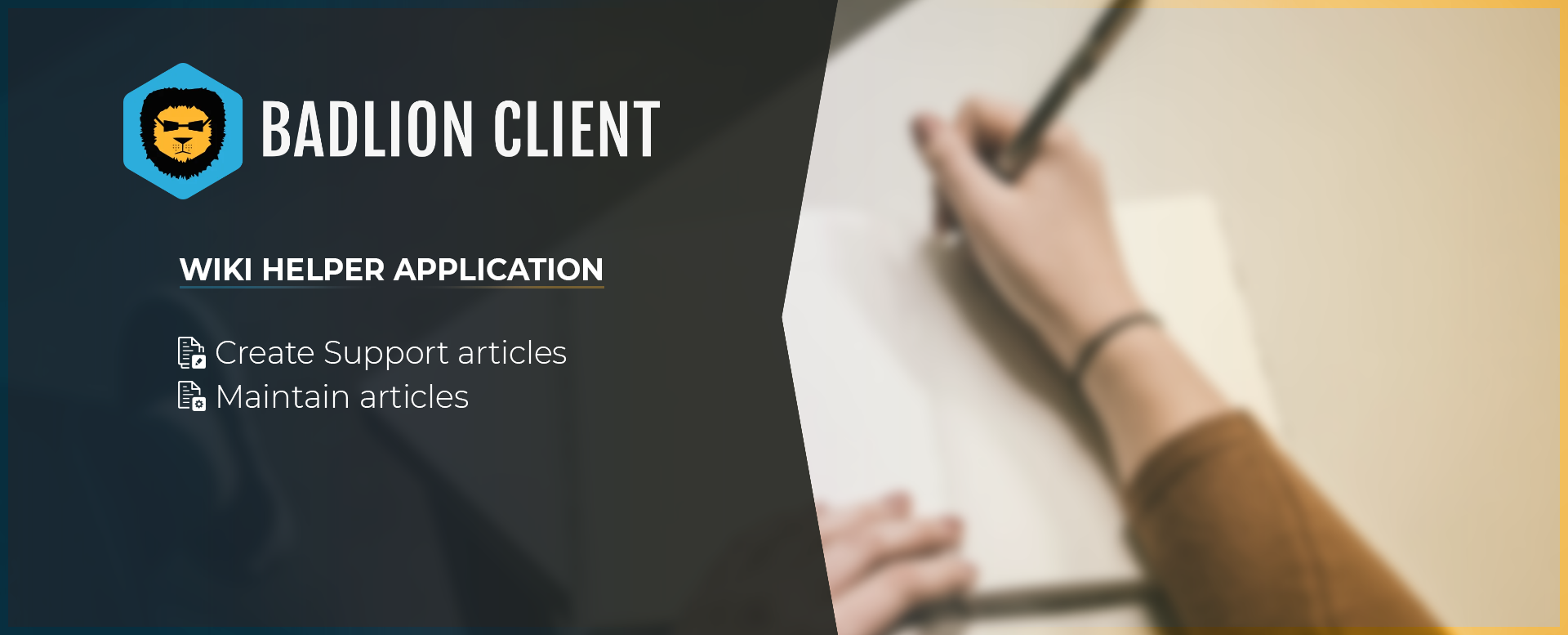 Description of the position
For the past 2-3 years, the Wiki Helper position has been restricted to staff members. However, over the past few months, we have come in need of more help; therefore, we will be opening the applications to the public for the first time. The team's goal is to create and maintain our support articles of the Zendesk. By joining this team, you will be helping out a large portion of the Badlion Community.
Requirements
General Knowledge on the Badlion Client
Be able to attend monthly meetings with the team
Good English (Doesn't need to be 1st language)
Have good communication skills
Be able to work as part of a team
Application Process
The application process for the Wiki Helper Team is relatively simple as there are only two steps before you become part of the team.
Step 1: Fill out and send the following application to: wikihelpers@badlion.net
IGN
Discord (with # numbers)
Age
Timezone
Is English your main language?
Twitter profile (if used for gaming [not IRL one]):
Are you able to record a small Minecraft video for your articles?
How good are your English skills, and how long have you been learning/speaking English?
Do you have any past experiences writing support articles? (not required)
Is there anything else we should know or that you would like to add?
Would you be able to give us an estimate on how much you can dedicate to this position?
Step 2: If accepted, the current Head of Public Resources (Gonzalo) will add you on discord to create a small test wiki to ensure you have the skills/knowledge for this position.
Have a great day and good luck to everyone that applies!