The Premium Ranks have one of the most incredible features to come to Nametags. The ability to put personalized borders around them.
To do this, you will need one essential thing: Either the Premium or the Premium+ rank. Once you have bought a Premium rank subscription, you may now follow the guide to get your border.
Step 1:
Click "ESC" and click on the "Premium" Button found there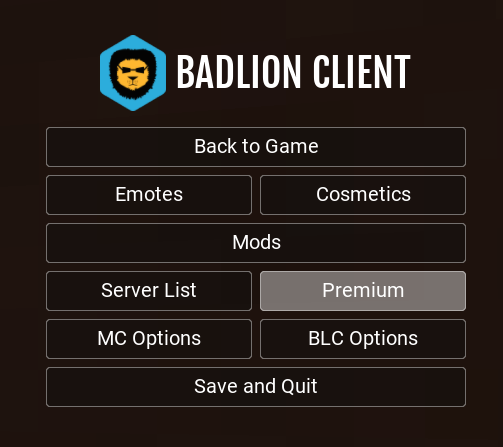 Step 2:
Activate "Show Nametag Border"

Step 3:
Open the "Nametag Border Menu"

Nametag Border Menu
Upon opening the menu you will see two dropdowns:
Color Mode
Direction
Let's start by talking about the "Color Mode"
Color Mode
Color Mode determines how the border colors will look and showcase to yourself and other users. Therefore we added three options you can choose from.
Color
Striped
Gradient
Animation Speed
Animation Speed changes the speed of the Stripped and Gradient Movements. It ranges from 1-50, 1 not moving while 50 is the fastest.
Direction
Direction determines the way "Striped" and "Gradient" move. Therefore there are only two options:
Diagonal - Meaning it goes from the top left corner to the bottom right corner
Circular - Meaning it follows a circular pattern from left to right
Adding Colors
There are three simple steps to add a color
Step 1: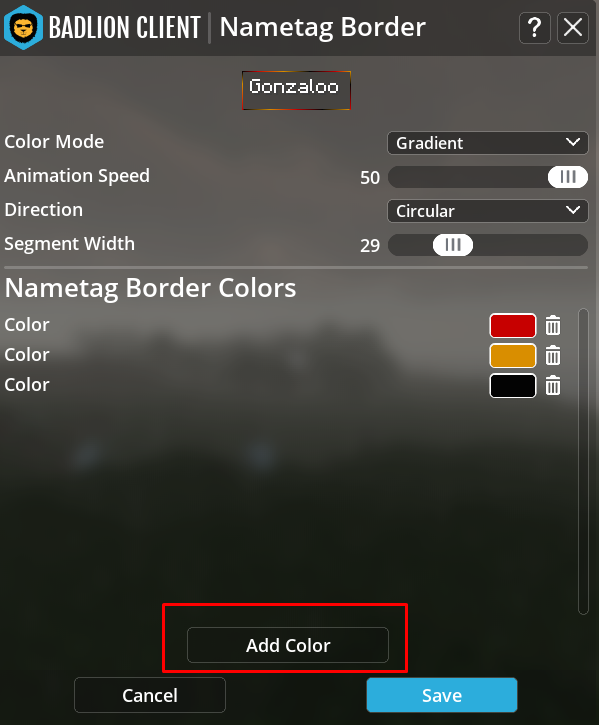 Step 2:
Click on the newly created white box to open the color chooser
Step 3:
Select the new color you want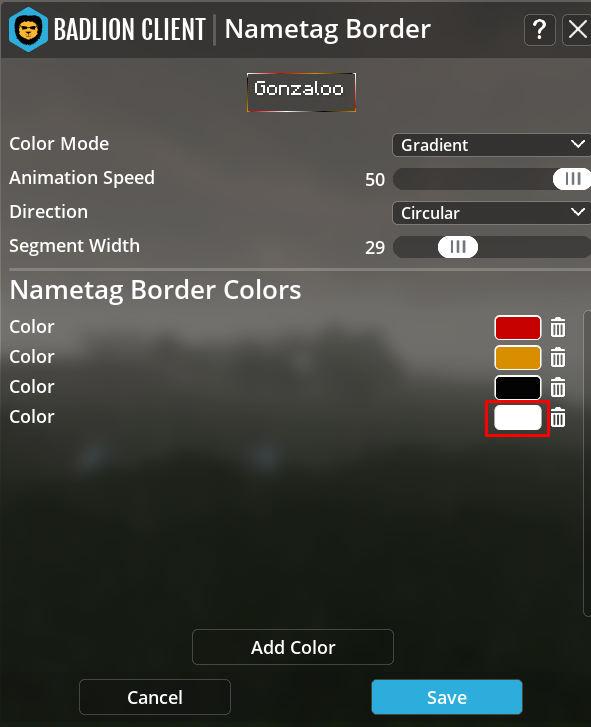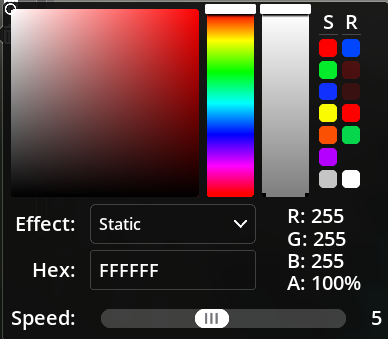 Done! You have now created your nametag border. All that is left to do is click "Save" and you are all good to go!