What is the Block Info Mod?
It is a mod that shows very detailed information about a block you are currently looking at.
What does it look like in the game?

How to find and enable the mod?
Do the following:
Open the mods menu and look for the Block Info mod by using the search bar at the top right corner or browsing through the mods menu.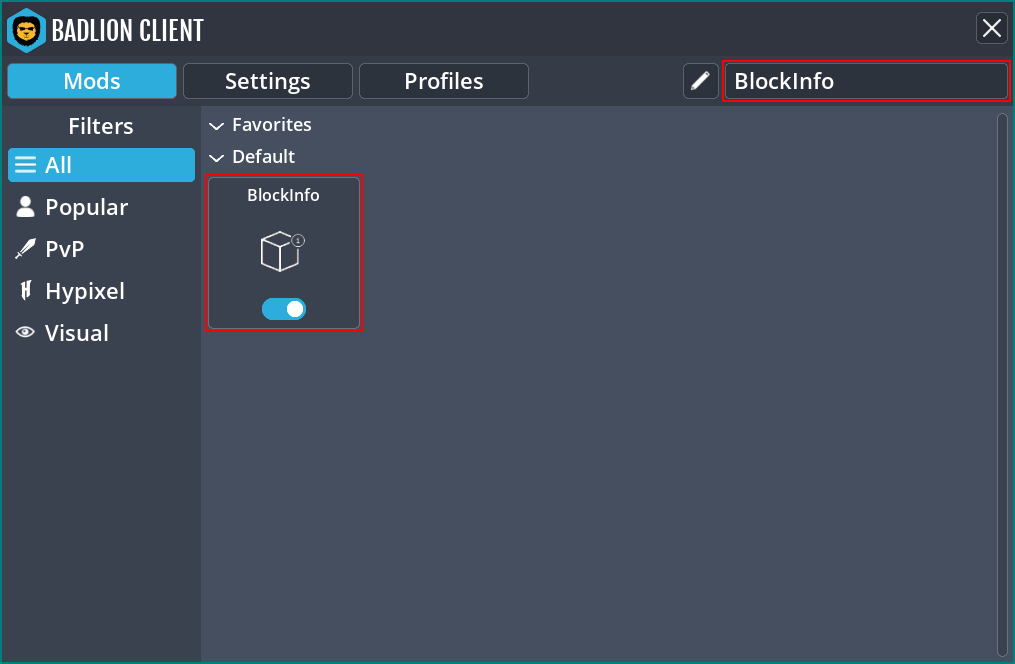 Click the toggle switch button under the Block Info mod icon to enable the mod. Click the mod box to open its settings.
Mod Settings
Once you click on the mod, you will see these settings: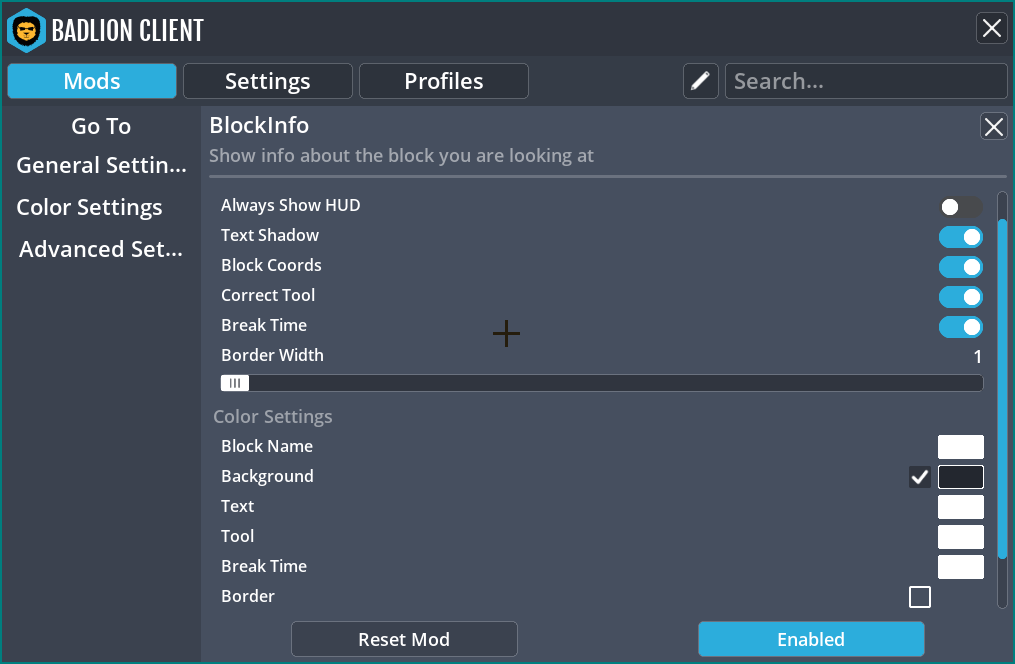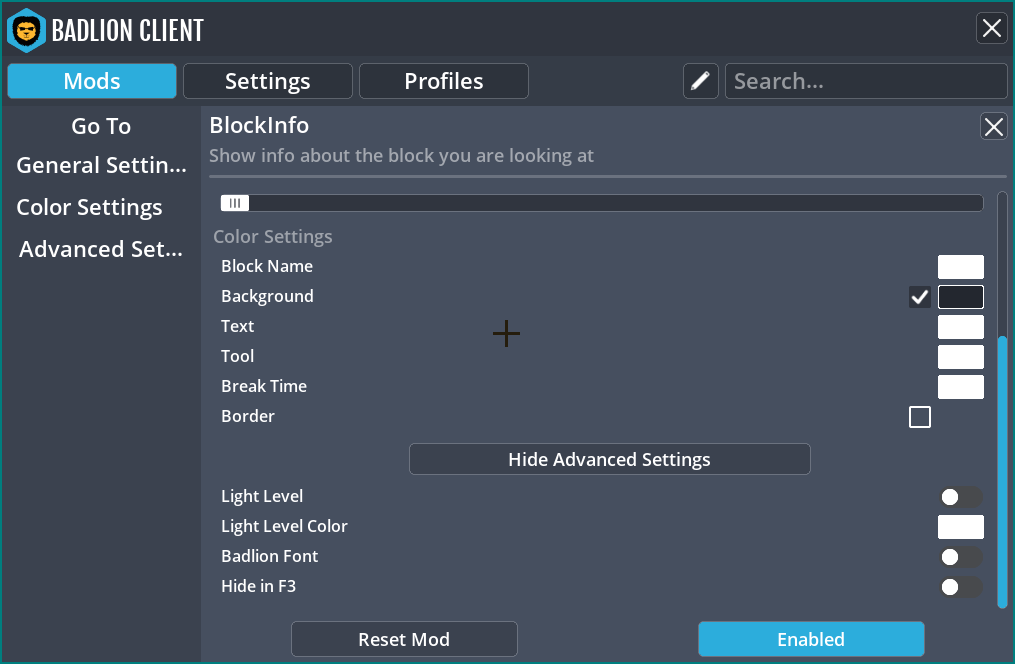 1. Always Show HUD
It will always showcase the mod on your screen even when not looking at a block.
| | |
| --- | --- |
| Option enabled: | |
2. Text Shadow
It will add a shadow to the text of the mod. Warning: It might affect FPS depending on the system.
3. Block Coords
It showcases the coordinates of the block you are looking at.
4. Correct Tool
It shows the best tool to break the block with.
5. Break Time
It shows how fast the block will break.
6. Border Width
It changes the width of the mod's border. Please remember that you need to enable the Border option first under the color settings for the border width setting to work.
7. Everything with "Color" on it means that you can change the color of that text/background to make it look as you like!
Advanced Mod Settings
1. Light Level
It showcases the Light level of the mod. If you want to learn more about Minecraft Light levels, we suggest reading the information provided on this website: https://minecraft.fandom.com/wiki/Light
2. Light Level Color
It changes the color of the setting mentioned above.
3. Badlion Font
It changes the font of the mod text.
| | |
| --- | --- |
| Enabled: | |
| Disabled: | |
4. Hide in F3
It hides the mod when you press F3 to open the Minecraft Debug screen.