If you have been brought to this article, it means Badlion Client cannot function properly due to corrupted system files.
Fixing "File or Directory is Corrupted and Unreadable"
To resolve the problem, do the following:
Step one:
Open the Windows Search box and type Command Prompt.

Step two:
Run Command Prompt as an administrator by clicking the "Run as administrator" button.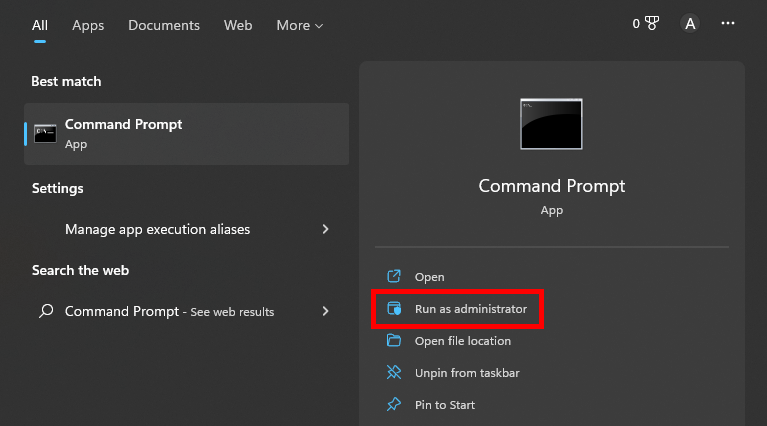 Step three:
Enter this command: chkdsk /f c: and then press Enter.
Replace c: with the drive letter of your unreadable disk or drive.

If an error shows up asking for a restart, as shown in the screenshot below, type Y and press Enter.