Changing the Menu/UI Location
Are you not satisfied with the UI location? No need to worry! We have added a feature that allows users to change the UI location on the left side or center.
Note: this feature is available on the regular Badlion Client version only! If you are using Badlion Client Lite, your only choice is to use the center UI.
Open Badlion Client Settings by pressing ESC and clicking the "BLC Options" button.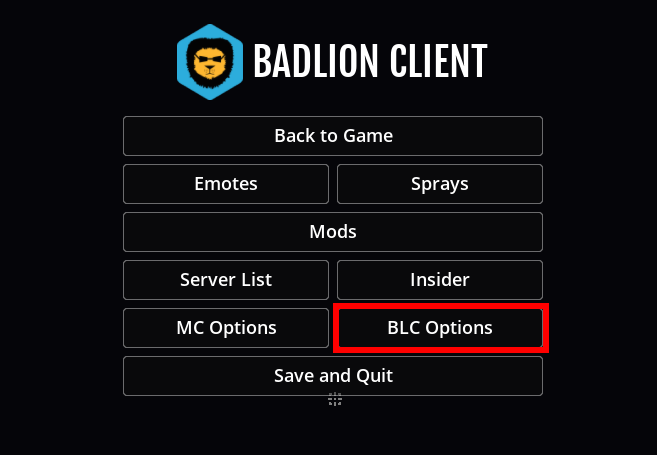 Once you have opened Badlion Client Settings, open the "Menus" category by clicking on it.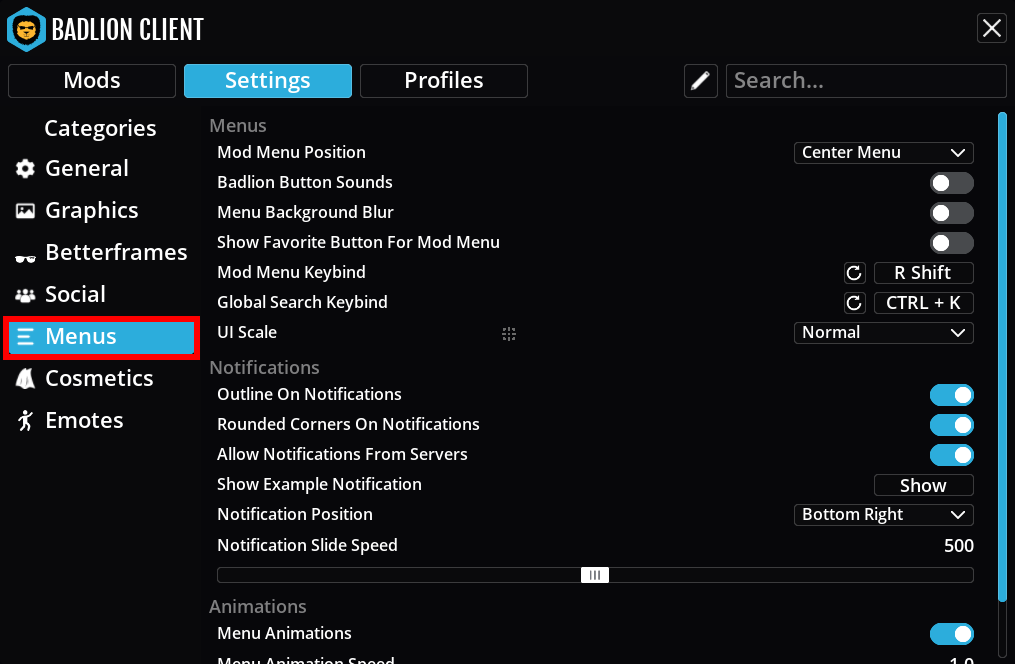 Locate the "Mod Menu Position" setting and click the dropdown next to it to change the menu/UI location. You can choose Center Menu, Sidebar Square Menu, and Sidebar List Menu.