Introduction
Do not like the Side UI? No need to worry, as you can now change it to a middle UI!
Step to step instructions to find and enable Center UI
Navigate to the slideout mod panel by pressing "right shift" This should open a little slideout with all the features available at the Badlion Client.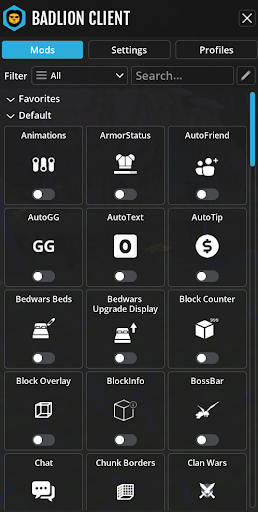 Navigate to the "Settings" area by clicking the settings button in-between "Mods" and "Profiles.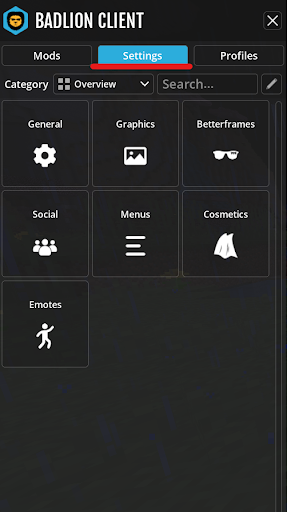 In the settings area, navigate to "Menus". In this category, you can change the menu type at any time.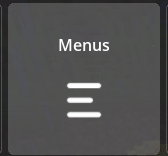 To change the position of the UI, navigate to the "Mod Menu Position" and click the dropdown. There you can click "Center Menu", which will then change the slideout position from a slideout to a center screened menu.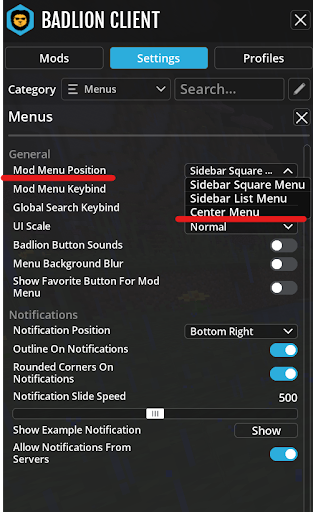 After clicking the Center Menu option, your new menu should look like this: