What does it mean to request my data?
It's very simple when you request your Badlion data you are requesting all the information of the posts, edits, threads, and replies you have done in the Badlion Forums.
How can I request my data?
To request your data you will need to do the following steps:
Click the "Settings" button in your Badlion profile

Scroll down and click "Submit Data Request."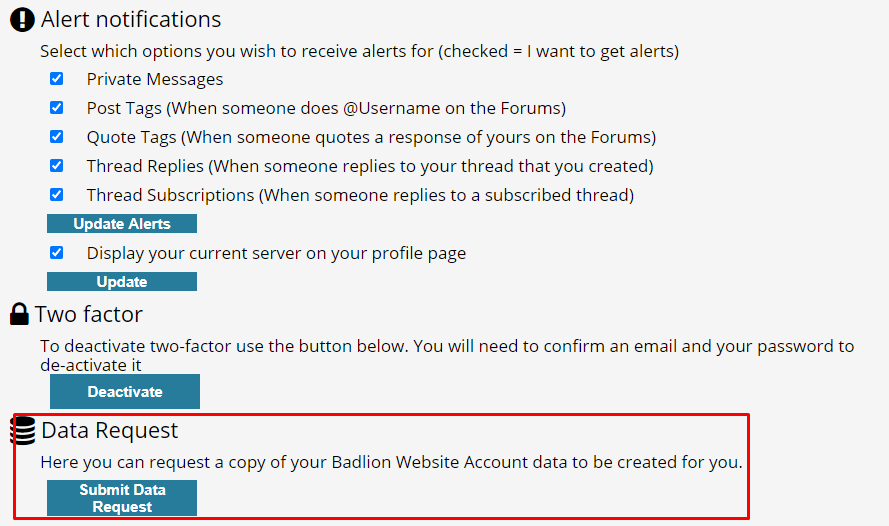 You should receive a confirmation notification.

Go to the email that you registered for your account and wait for an email, that should look like this (with an actual link though).

Be sure to have a program installed that lets you read .json files, without it you won't be able to look at your data.