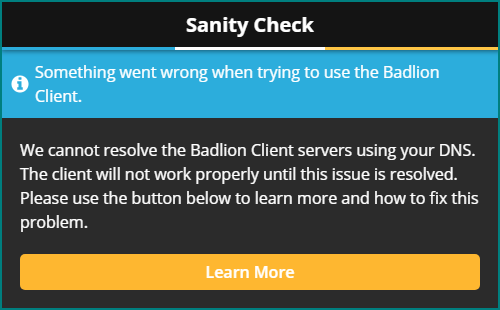 By default, you usually use the DNS servers provided by your local internet provider.
If you have been brought to this page by the Badlion Client, this means we cannot reach our servers due to DNS problems. This issue can be temporary, though; you can wait a bit before following the guide below.
We suggest you swap to either Google's DNS or Cloudflare's DNS instead of your local internet provider to fix this issue. Please restart the client to make sure all changes have been applied.
Are you still having issues after changing your DNS servers? It might be a temporary problem; try using the Badlion Client again in a little bit.