HD Skins
The HD Skin feature allows
Premium Users
to upload their HD skins onto Badlion and then use them once approved.
The sizes of the skin can only be one of the following: 64px, 128px, 256px, 512px, or 1024px.
Finding the HD skins menu
The first thing you need to do is press ESC on your keyboard and click the Premium button.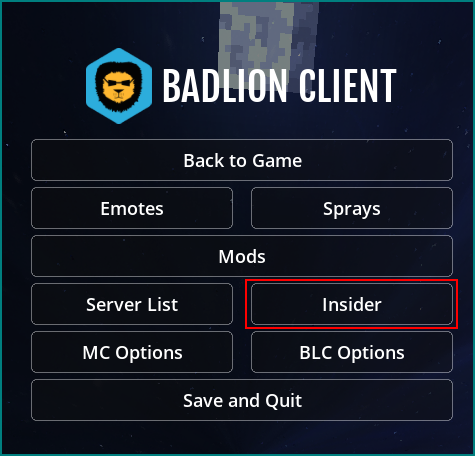 Once you have opened the Premium settings menu, look for "HD Skins GUI" and click the Open button.

You should now see the HD skins menu.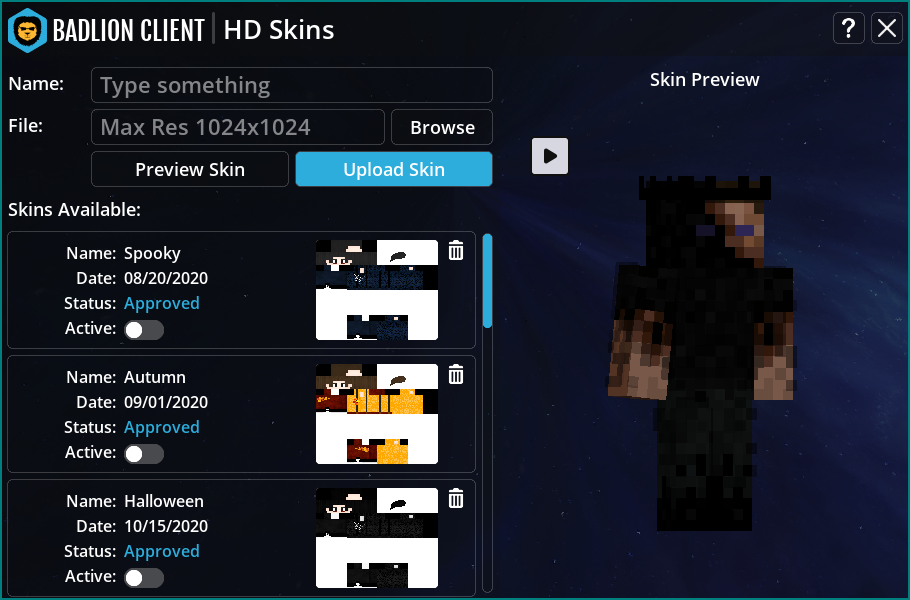 Uploading and using HD skins
To upload an HD skin, you need to click the Browse button, select the HD skin file on your computer, and click the Upload Skin button. Afterward, you'll have to wait for a staff member to approve or deny your skin.
If your HD skin is denied, a message saying "Denied" will show up on the skin board, preventing you from using it.
If your skin is approved, you'll be able to activate it, and it will replace your current skin while active.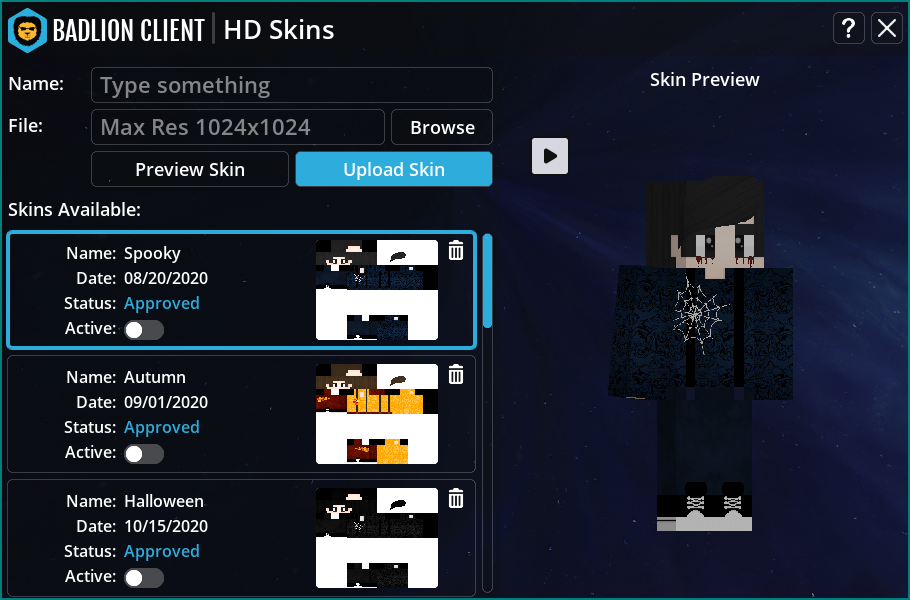 Troubleshooting commonly reported problems
If you have selected your HD skin in the HD skins menu but do not see it in the game while playing, you need to open Badlion Client Settings, find the Cosmetics category and enable the HD Skins option.