How to download mod profiles
Navigate to the "Profiles" menu by pressing the default keybind "Right Shift" to open the mod section of the Badlion Client and click on the "Profiles" category.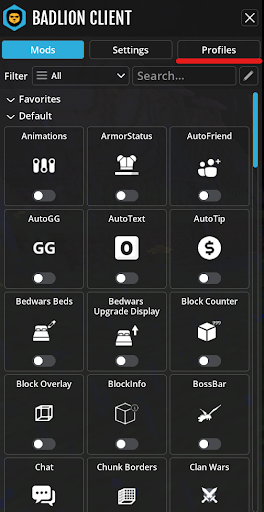 Once you are in the Profiles category, press the feature "Search". This will open a little section to allow you to browse and download Mod Profiles to fit your needs.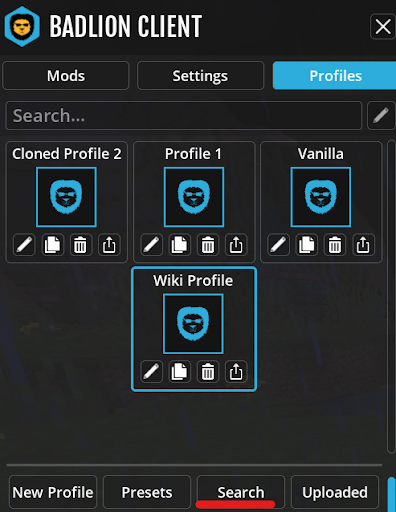 Browsing
While you are on the online search menu, you can search for a profile for your needs. Here at Badlion, we include popular categories and a filter to filter out the most popular profiles to download. You can also search for specific profiles using the search bar.

Downloading
Once you have found the profile you want, you can download it by pressing the "Download" button at the bottom. This will automatically download the profile and be available for you to use in the Profile category.