Teamspeak Mod

Teamspeak is a simple mod that allows you to have a Teamspeak Overlay. You are able to talk to people, move channels and connect to teamspeak servers.

You are required to have Teamspeak Mod enabled in order for this to work.

How to use Teamspeak Mod


Press 'J' to open up the Teamspeak Overlay.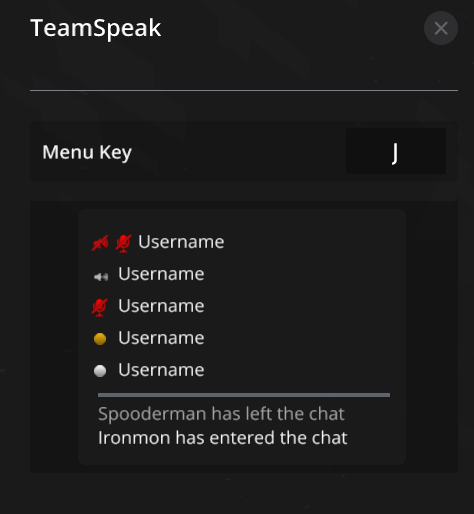 Click on the globe so that the control module shows up.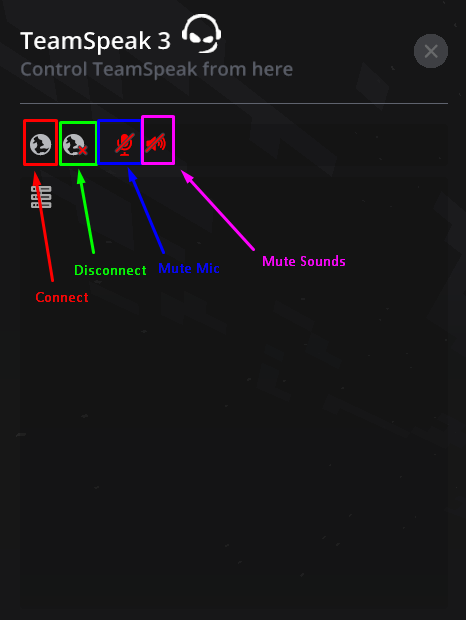 Here you can put your nickname for the server, its IP and password.
In the module you can also easily navigate through your TS server and it will automatically update.



How to change Menu Key


If you'd like to change the hotkey for the teamspeak menu all you have to do search the teamspeak mod in the slide-out and click the settings option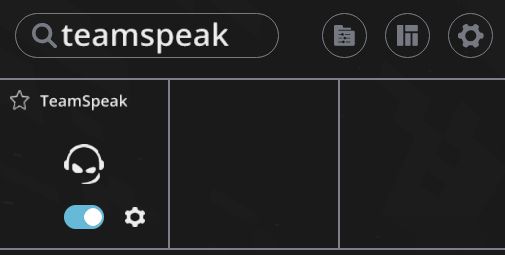 Where it says "Menu Key" click it and put any other key you wish to put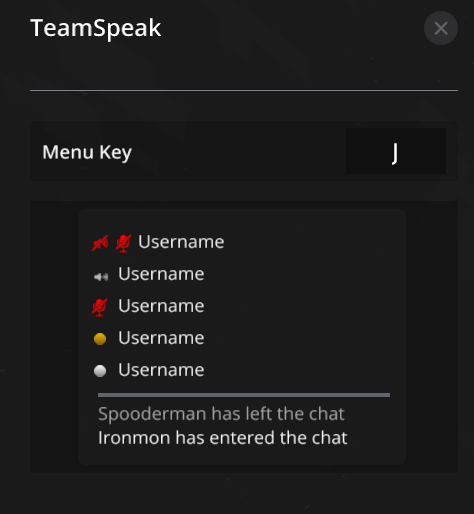 Troubleshooting

Check if TSQuery is up to date. If ClientQuery is not up to date, you will be required to do the following. Search for ClientQuery which can be found in Tools > Options > Addons. If it's not up to date, please download the latest version here: Download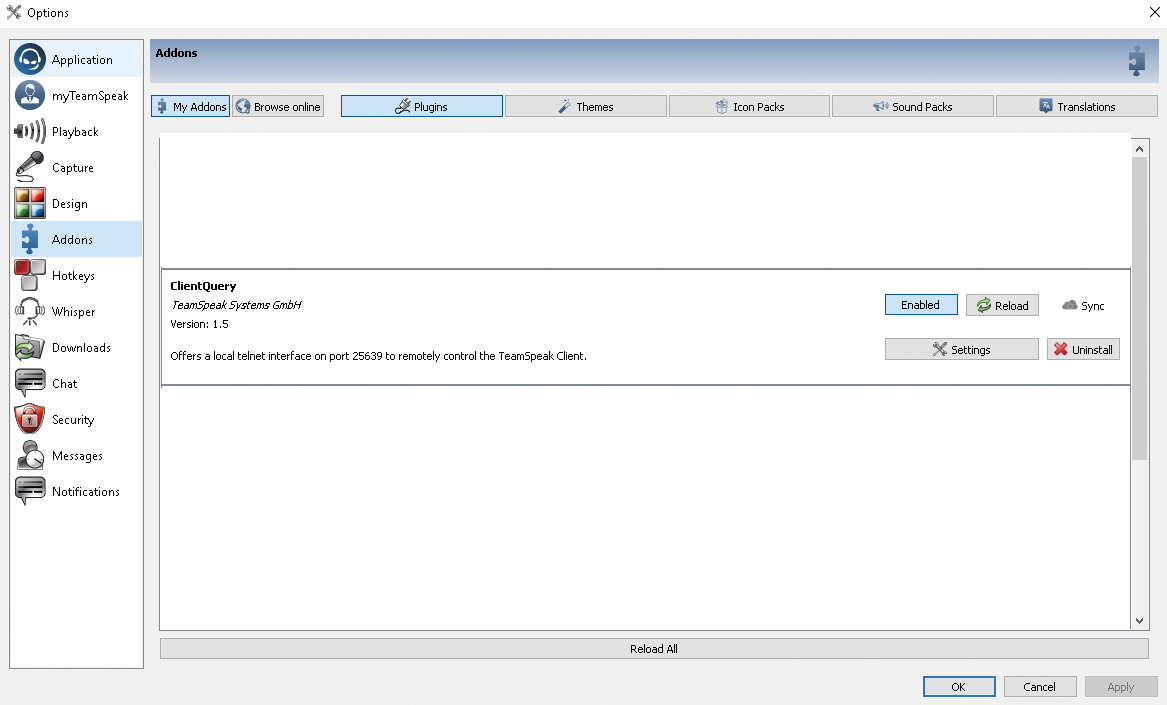 Once this is up to date, restart Badlion Client the Teamspeak Mod should work after restart.