Replay Editor part III - rendering


Once you have finished the hardest part, all you have to do is render the video. Click on the save/render button. It won't let you render the video unless you have added two or more time keyframes.

You will see the following options: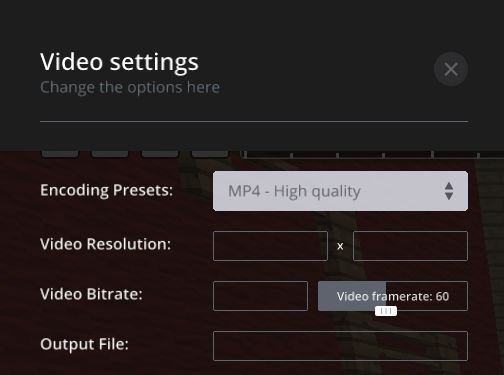 Encoding presets: MP4 - Custom bitrate, MP4 - High quality, MP4 - Medium quality, MP4 - Low quality, MP4 - Lossless
Video resolution.
Video bitrate, video framerate.
The output file, which you can find in the "replay_videos" folder which is located in the .minecraft folder.

If you have used the original Replay Mod before, you might remember something called "FFmpeg". You don't need to install it. Badlion Client already has it.
Edit your settings and click on "Render" which is located at the bottom (not included in the screenshot). Then go to .minecraft > replay_videos and watch your video.