Information about the mod
The Block Overlay mod is a simple mod that will color the block you're currently pointing at.
Enabling the mod
To enable this mod, you will need to open the mod menu by pressing Right Shift, find BlockOverlay, and tick the slider under the mod.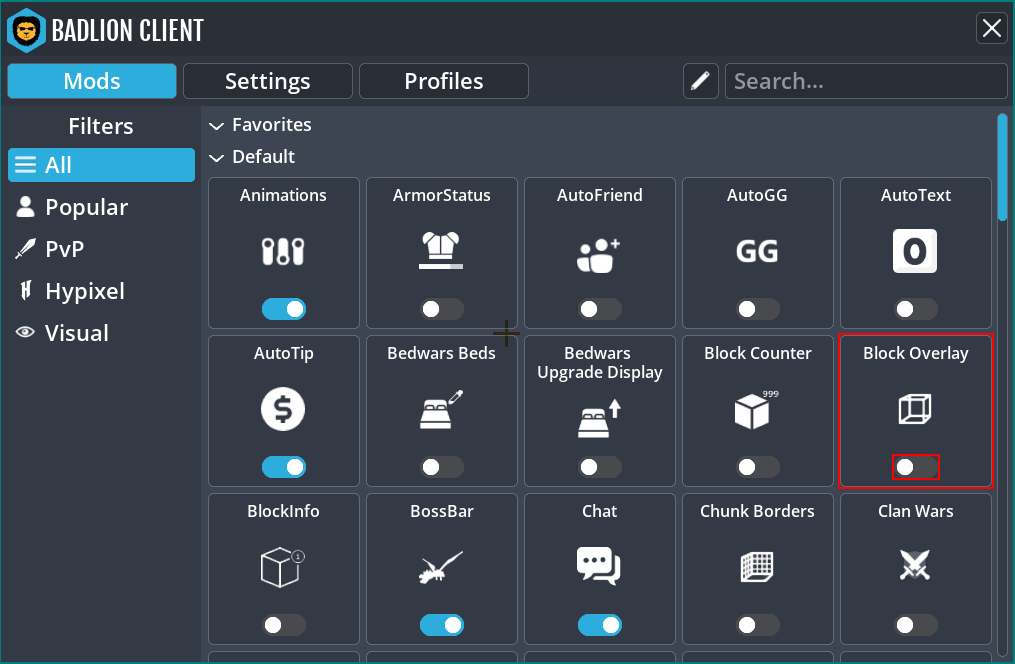 Changing settings
You just need to click on the Block Overlay mod to open its settings to edit this mod.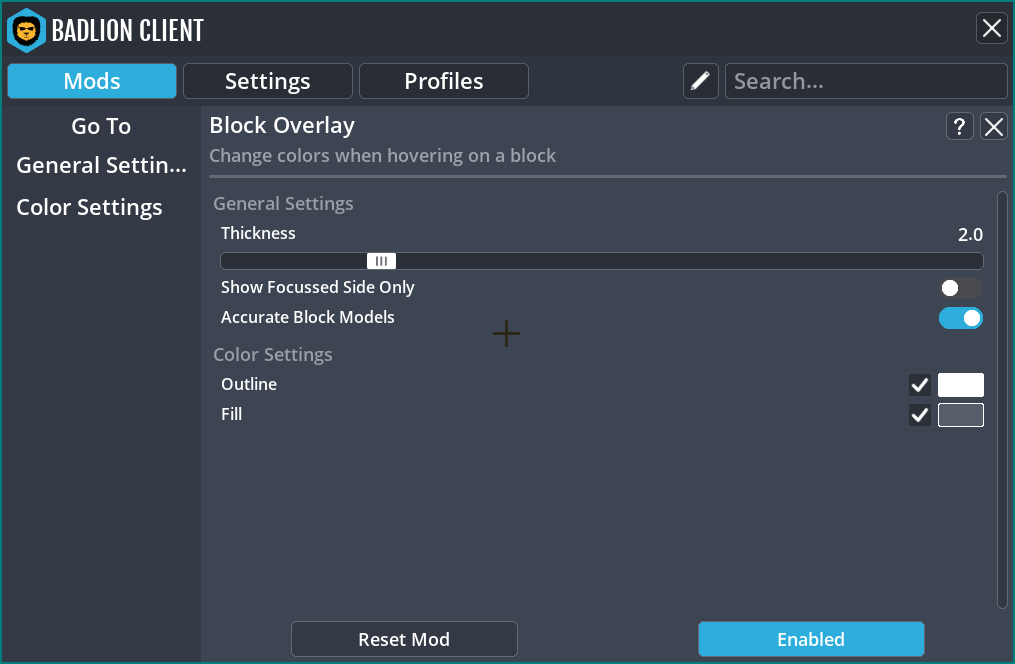 You can enable/disable the outline and fill colors by ticking the boxes in front of the color box. Also, you can choose any color for the outline and fill.

You can change the outline thickness by using the slider.

Show Focussed Side Only highlights only one side of the block you are pointing at.

The "Use Block Models for Some Blocks" feature removes all the unnecessary outlines for all objects that are not "full blocks".

| | |
| --- | --- |
| Enabled: | |
| Disabled: | |