The Basics
The enchant glint on items can be irritating and can cause extreme lag. However, Badlion comes with everything you need! EnchantGlint is a feature that you can enable and disable the purple glow! It is automatically enabled, but all of you have to do to disable the glint is disable the mod itself!
How do I use this modification?
To disable the purple glow, all you have to do is to disable the mod. Follow the steps below to figure out how to:
1. Click Esc on the keyboard, and click Badlion Client Settings.

2. Type into the search bar (located at the top left corner) EnchantGlint and deactivate the mod.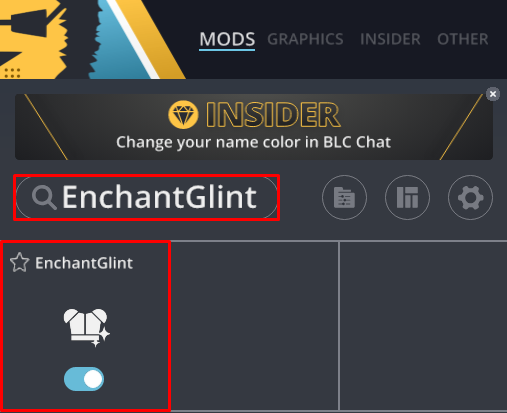 The Difference:
Below is the difference between the mod enabled (1) and disabled (2).
1.

2.