DirectionHUD mod is used to show the direction that you are facing.
How do I enable this mod?
You can enable the Direction mod by pressing Esc on the keyboard, and going to Badlion Client Settings.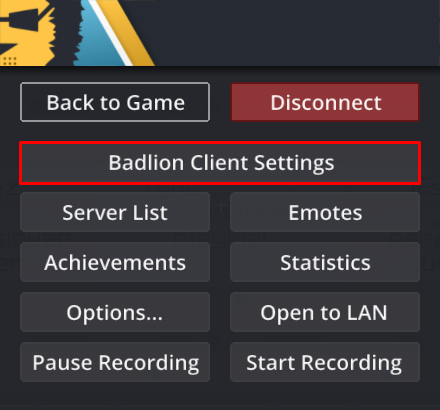 From there, type into the search bar Direction. From there, you can toggle it on with the switch.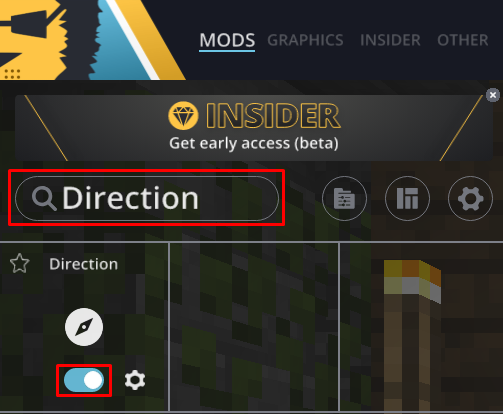 Configuration
When you click the gear next to the modification, you are instantly greeted with:
Text Color
Background Color
Display Mode
Fancy Font
Text Color
The Text Color function allows the user to change the color of the text on the compass. You can choose a color by clicking on the white box.
This offers an unlimited choice in color from pink to blue to green.
Background Color
The Background Color option is a way to change the background color of the compass. There are a variety of colors that can be explored by the user using the same interface as the Text Color interface.
Display Mode
There are 4 modes of display which change the aesthetics of the virtual compass:
Compass
Simple
Classic
Fancy Compass
Compass


Simple


Classic


Fancy Compass