About cosmetics
Cosmetics are a visual add-on to your Minecraft character for Badlion Client. Cosmetics can only be seen by users who use Badlion Client.
These cosmetics come in 7 types:
Cloaks
Hats
Bandanas
Shields
Wings
Weapons
Pets
Prices of cosmetics can vary from $5 USD (hats) all the way to $17 USD (wings).
Custom cloaks can be created by partnered servers (that use Badlion Anti-Cheat) and content creators!
Shields can be equipped either in the off-hand or equipped onto the user's back.
Finding the cosmetics menu
You need to launch the game through the Badlion Client launcher, and then click on "Cosmetics" to open the cosmetics menu.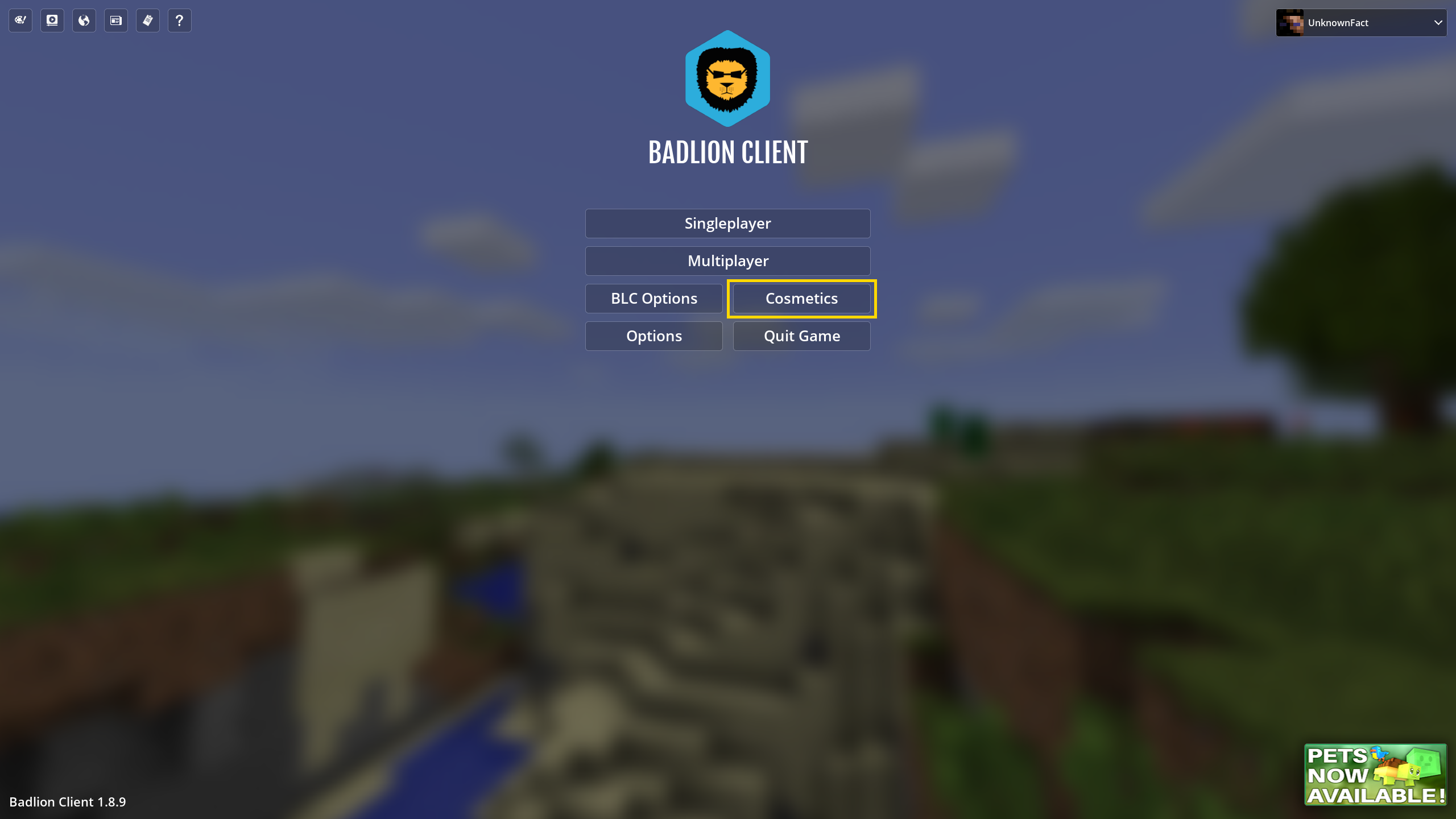 Purchasing cosmetics
You can either visit the Badlion Client Store (web) or the in-game store through the cosmetics menu to preview and purchase cosmetics.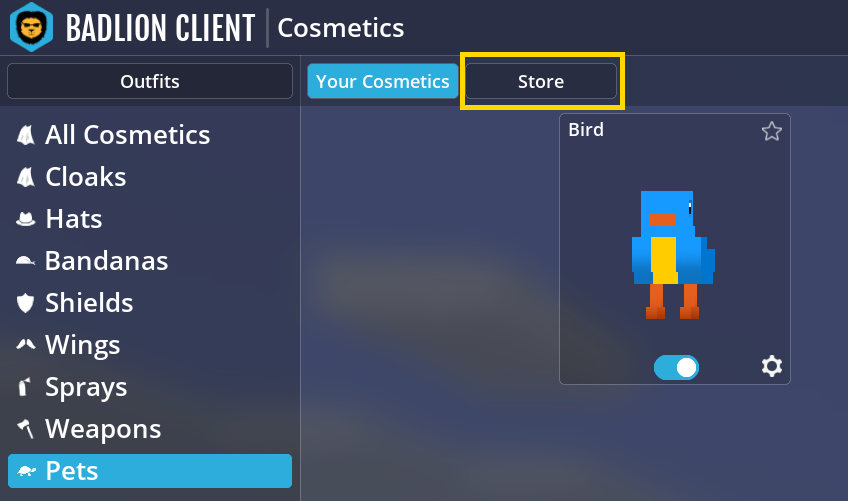 If you click on "Your Cosmetics", you can view and enable your cosmetics.
In the "Store", you can preview cosmetics and see how they look like on your Minecraft character.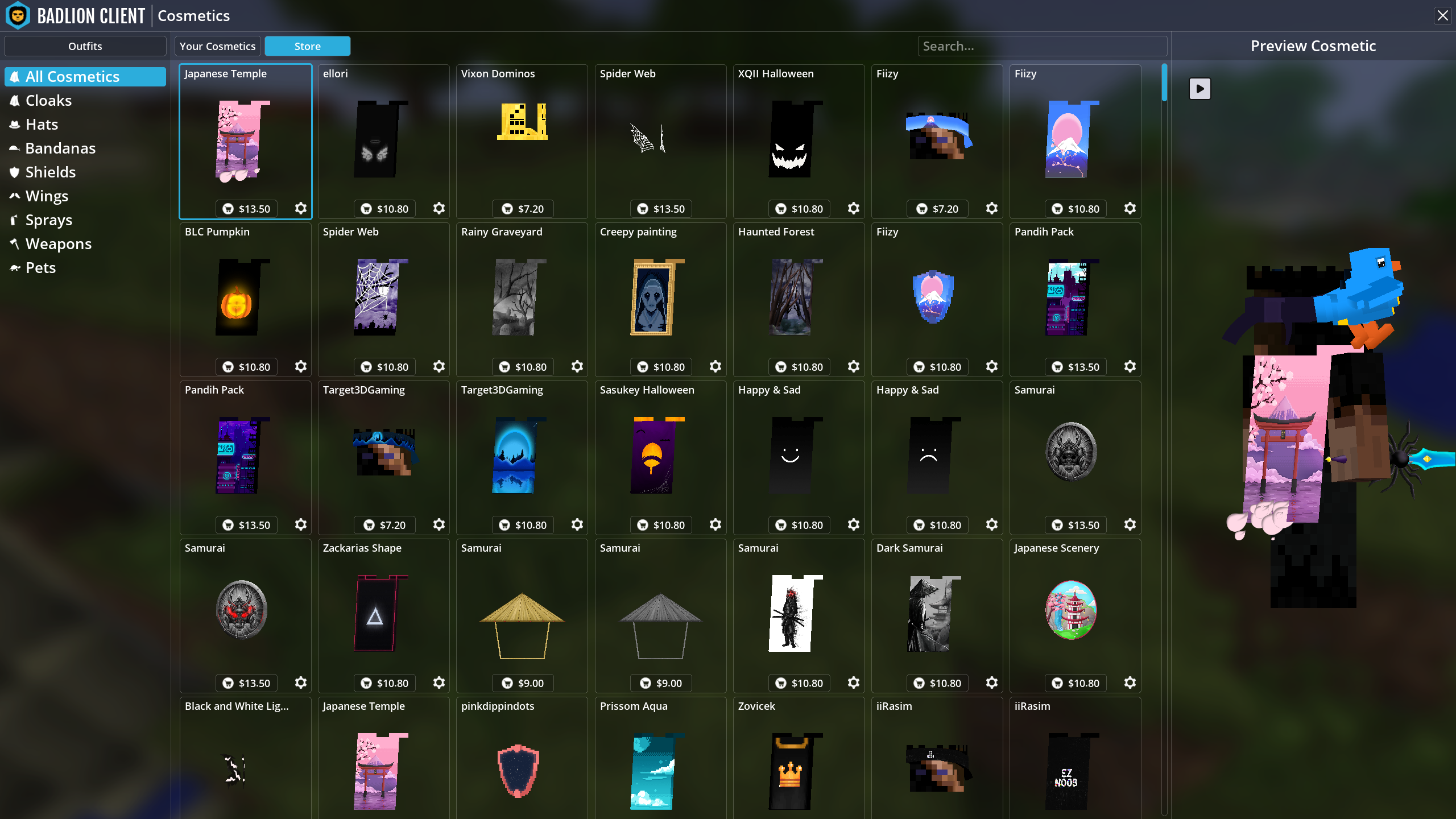 Configuration
There are various configuration settings available for cosmetics. You can find out if you can configure a cosmetic by there either being a color wheel or a gear icon. We have showcased all of the configuration settings below: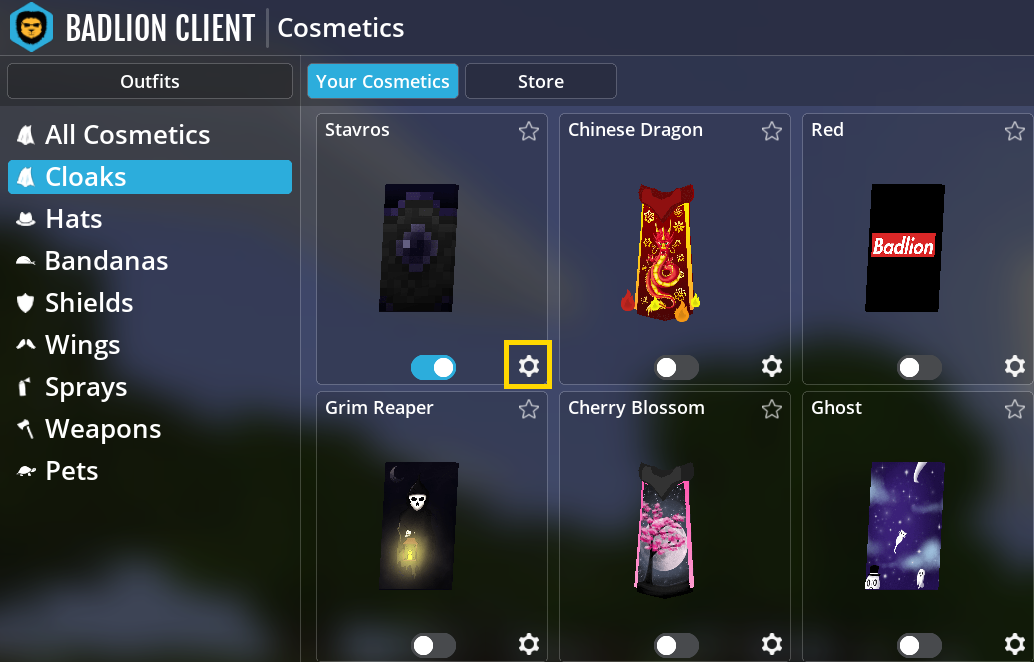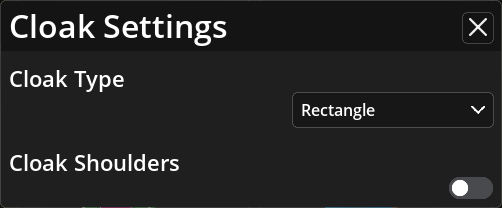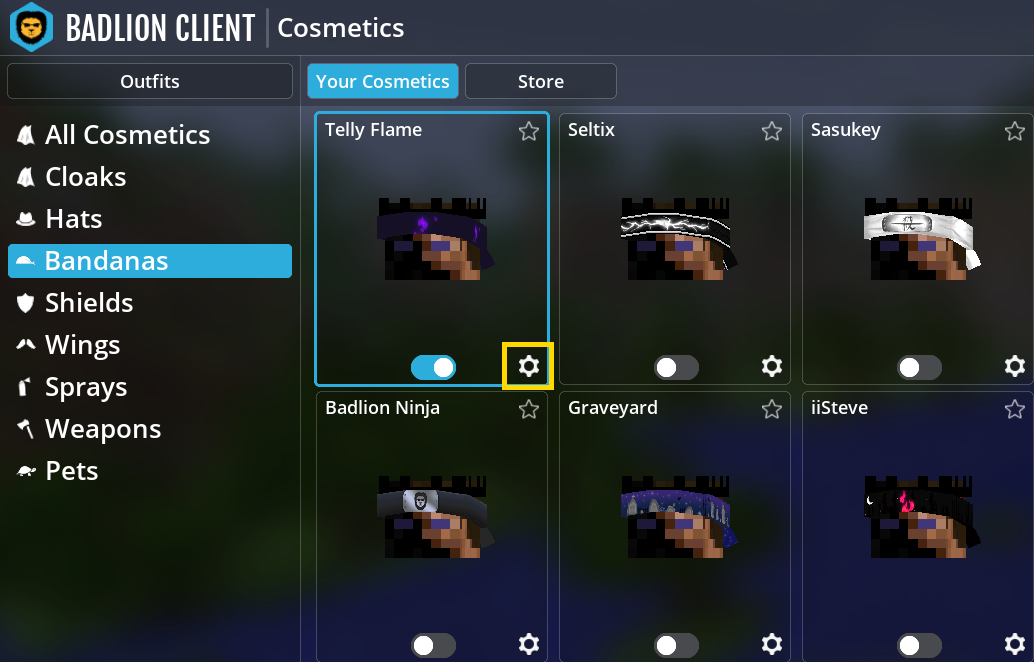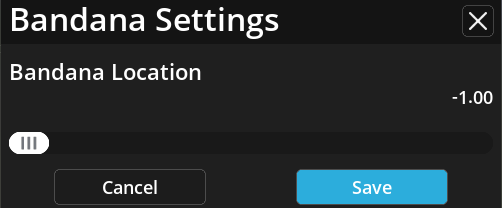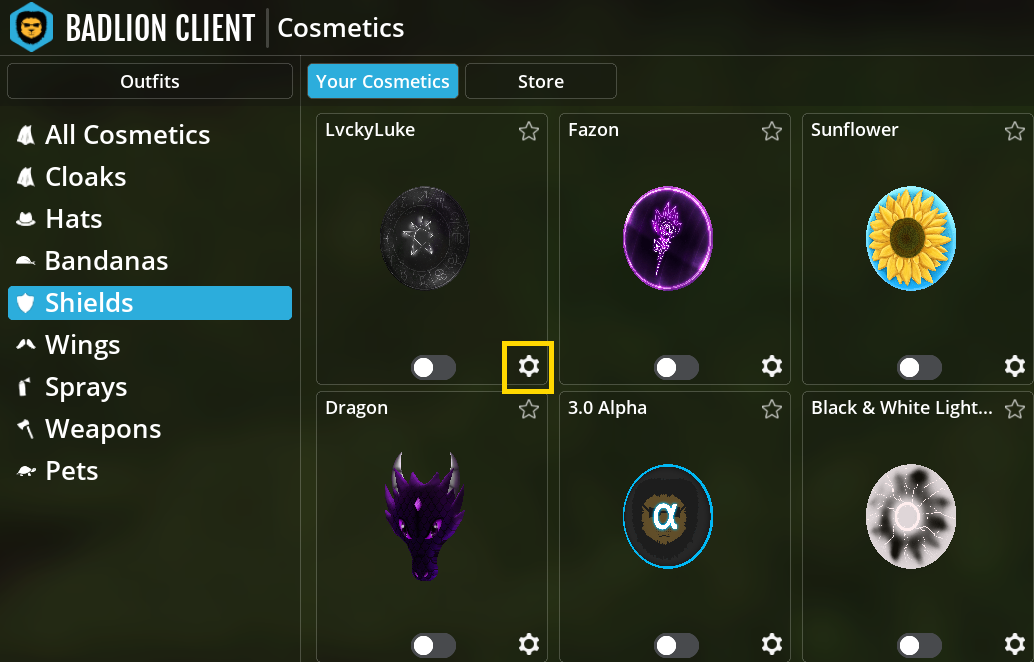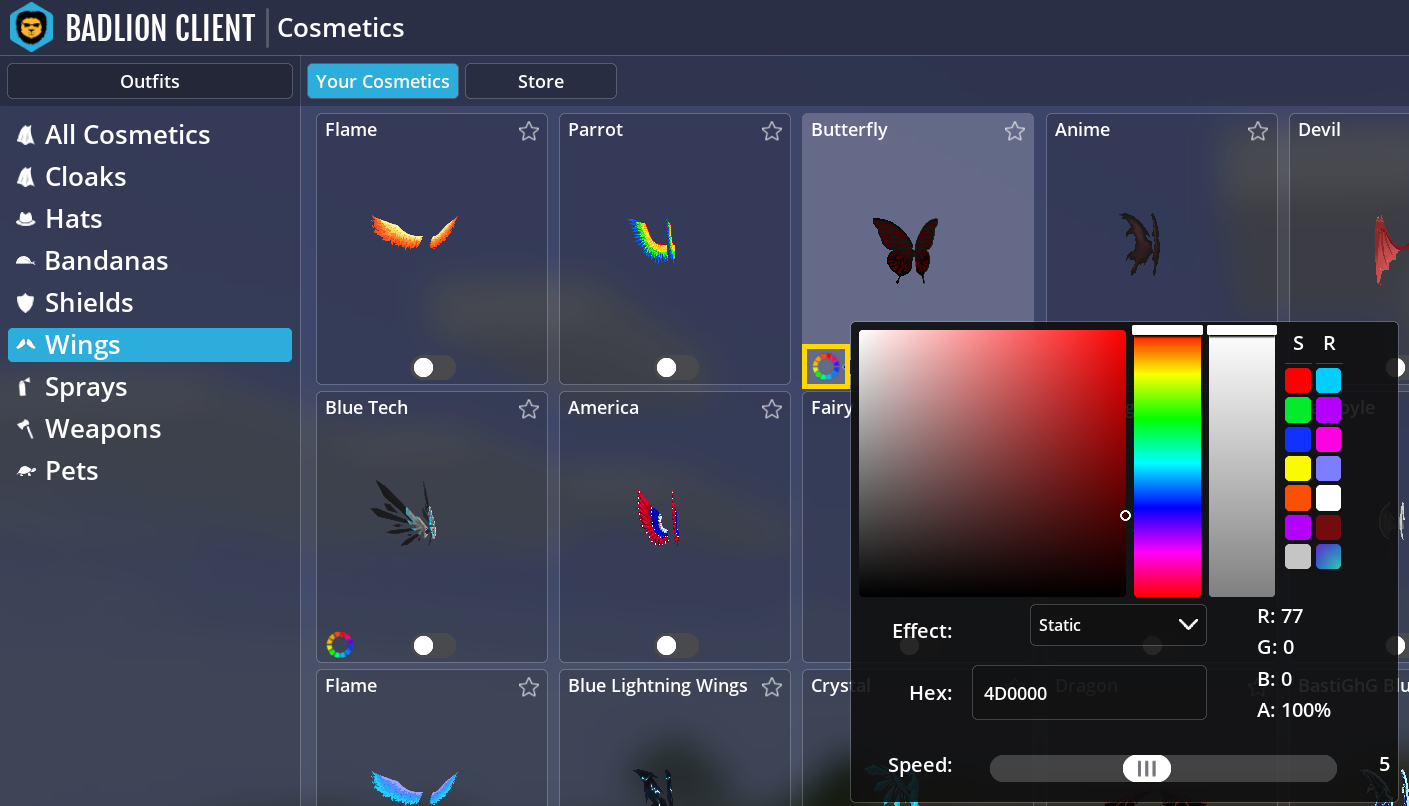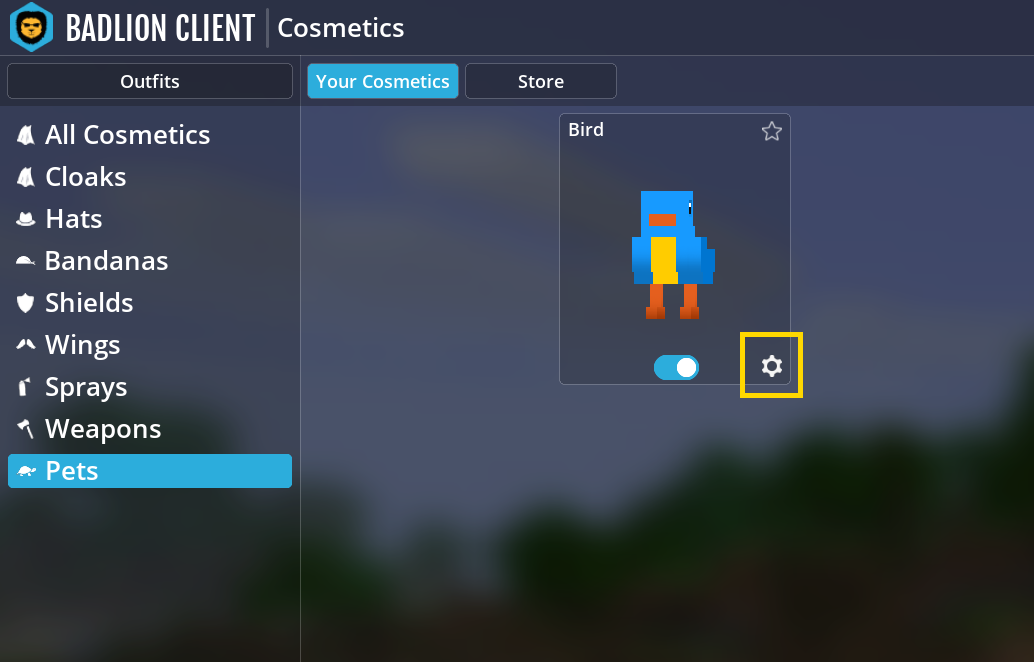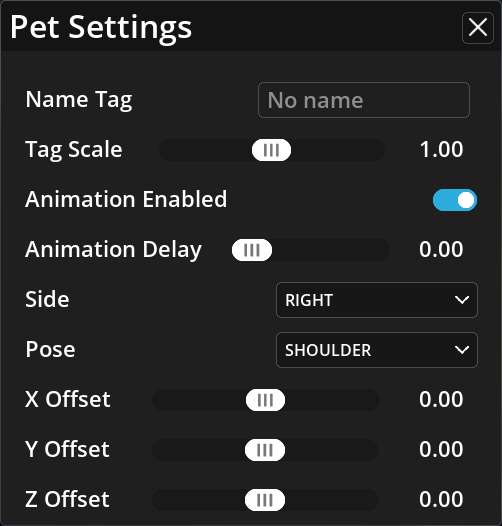 We have created a separate article for Pets. You can check it here.
How can I toggle my cosmetics?
Cosmetics can be disabled through the cosmetics menu. It is the same function as disabling modifications.