What is Combo Counter?
Combo Counter mod is a simplistic module that counts the number of hits on a player before you get hit.
Each hit increases the counter by 1, but when hit by an enemy, the counter is reset.
Enabling the mod
Do the following to enable the mod:
Press the ESC key on your keyboard and click the "Mods" button.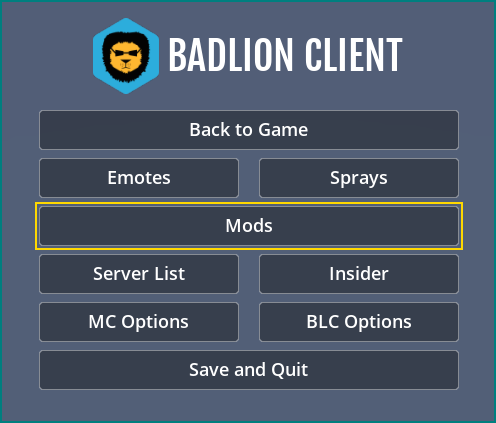 Search for "Combo Counter".
Enable the mod by clicking on the highlighted button, and then click on the mod icon to open its settings.
Configuration
Once you click on the mod, you will see these settings:

1. Brackets - adds brackets ([ & ]) before and after the mod text (e.g. [No Combo]).


2. Text Shadow - adds a shadow to the text on the mod. Please keep in mind that enabling this option might decrease FPS, depending on the system.


3. Border Width - changes border width. You need to enable the "Background Border" setting to use the "Border Width" setting.


4. Text Size - allows you to increase/decrease the text size.


5. Background - lets you enable & change the color of the background.


6. Background Border - lets you enable & change the color of the background border.


7. Text - allows you to change text color.


Advanced Settings
1. Badlion Font - changes the font from the default Minecraft font to a fancy Badlion font.


2. Hide in F3 - allows you to hide in the mod in Minecraft Debug View/F3 menu.