What is Debug Mode?
It is a mode that allows our team to investigate launching issues and other problems. You should not be enabling Debug Mode unless you have been instructed to do it by any of our Tech Support team members or developers.
Launching the game in Debug Mode
If you have been asked to launch the game in Debug Mode but do not know how to do it, you need to do the following:
Open the Badlion Client launcher and click the settings button, as shown in the screenshot below.

Find Debug Settings and tick the checkbox for "Launch Minecraft in Debug Mode".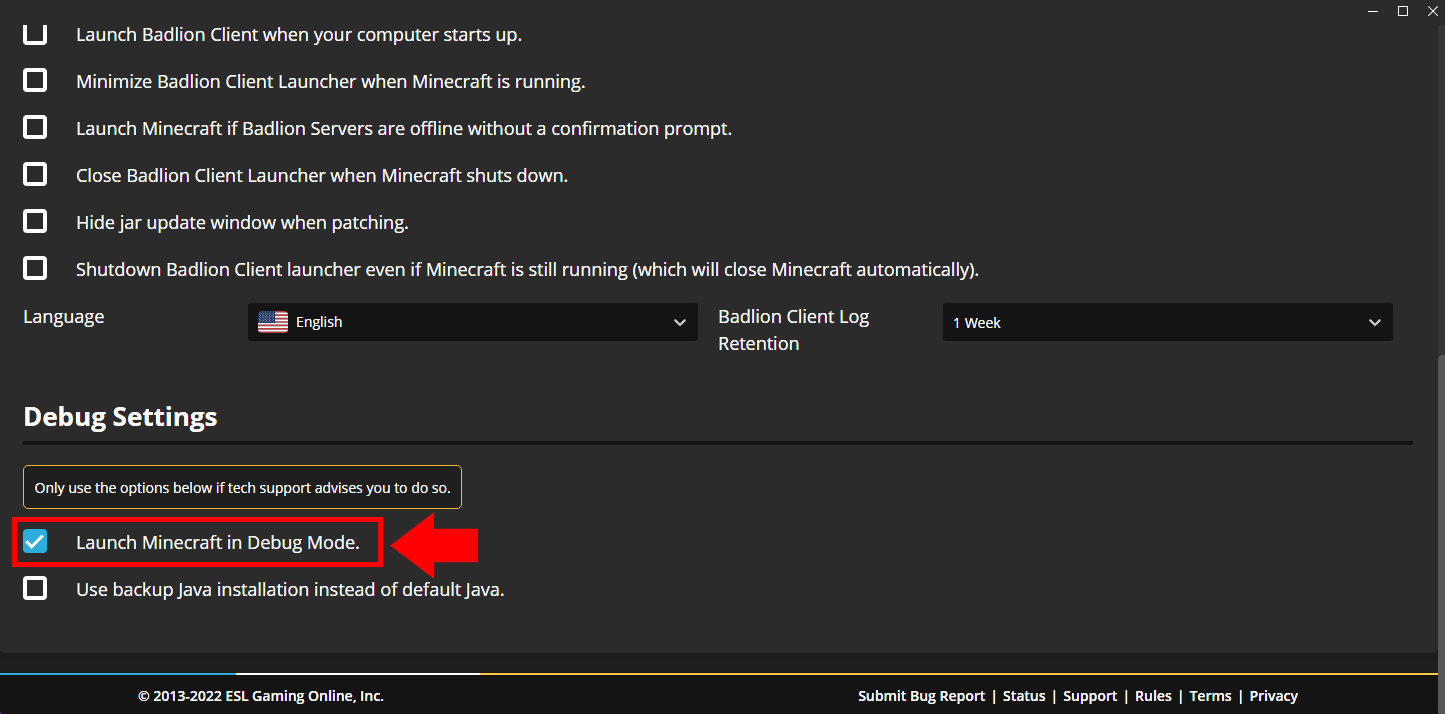 Go back to the main page of the launcher and click the "LAUNCH" button.

Click on "Submit Bug Report" right after you have launched Minecraft or waited at least 5 minutes for the launcher to show either "launching" or "running".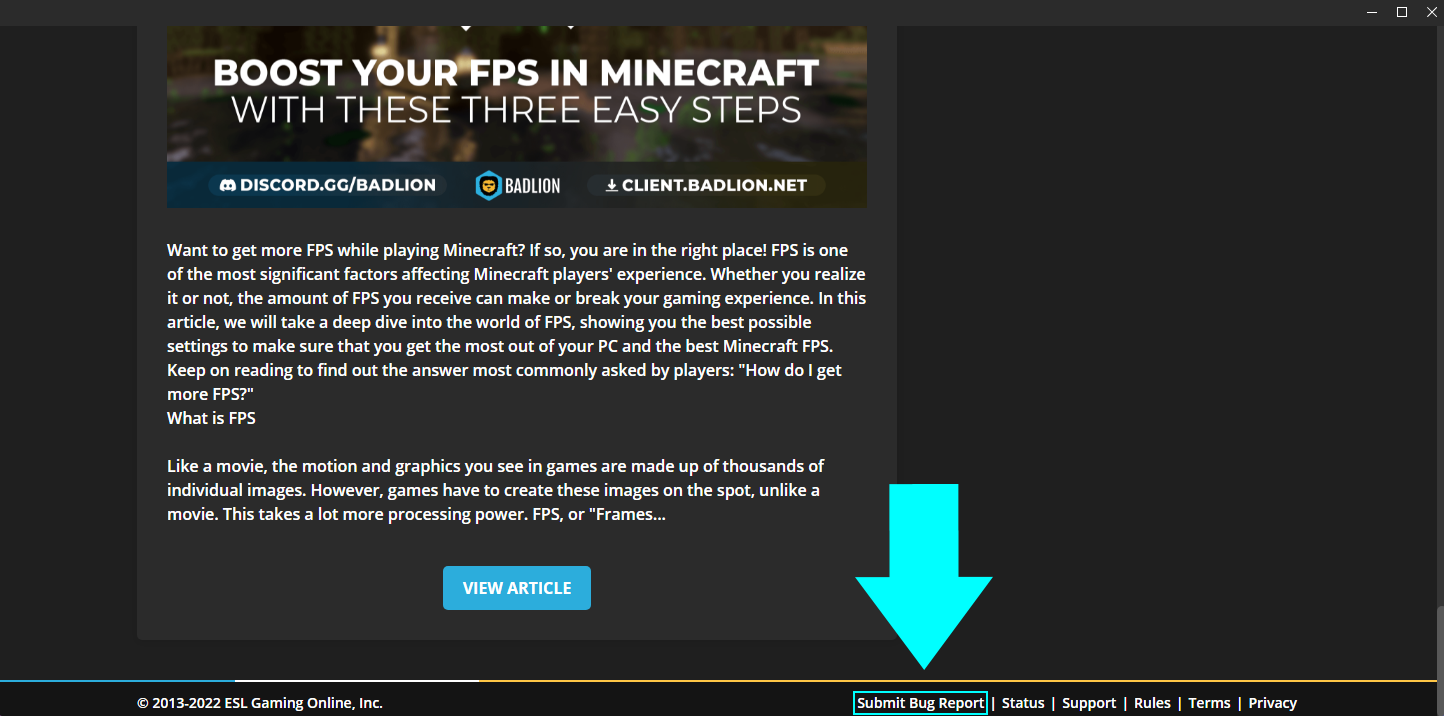 Note: do not forget to disable Debug Mode when you have finished following the instructions above.