Launch Minecraft and click on "Cosmetics". Keep in mind that you have to be using the Minecraft account you purchased the cosmetics for in order to see them.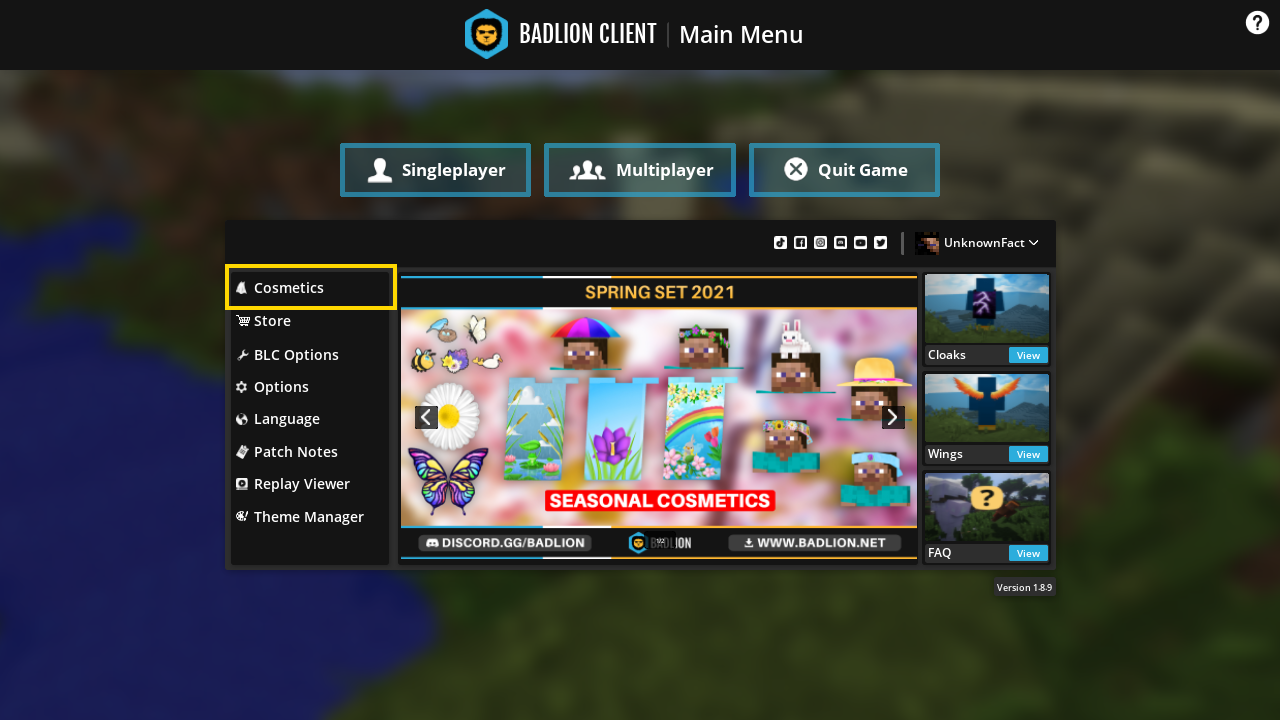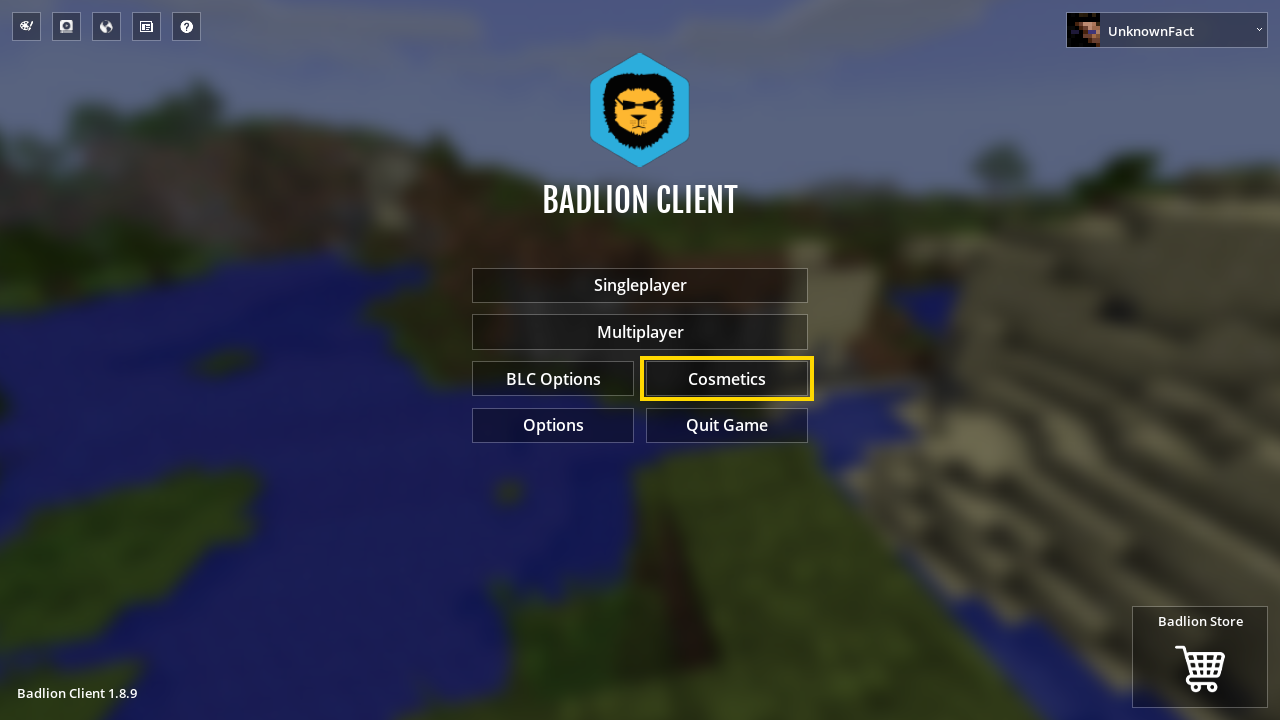 It will bring you to this menu where you can turn on or off any cosmetics that you have purchased.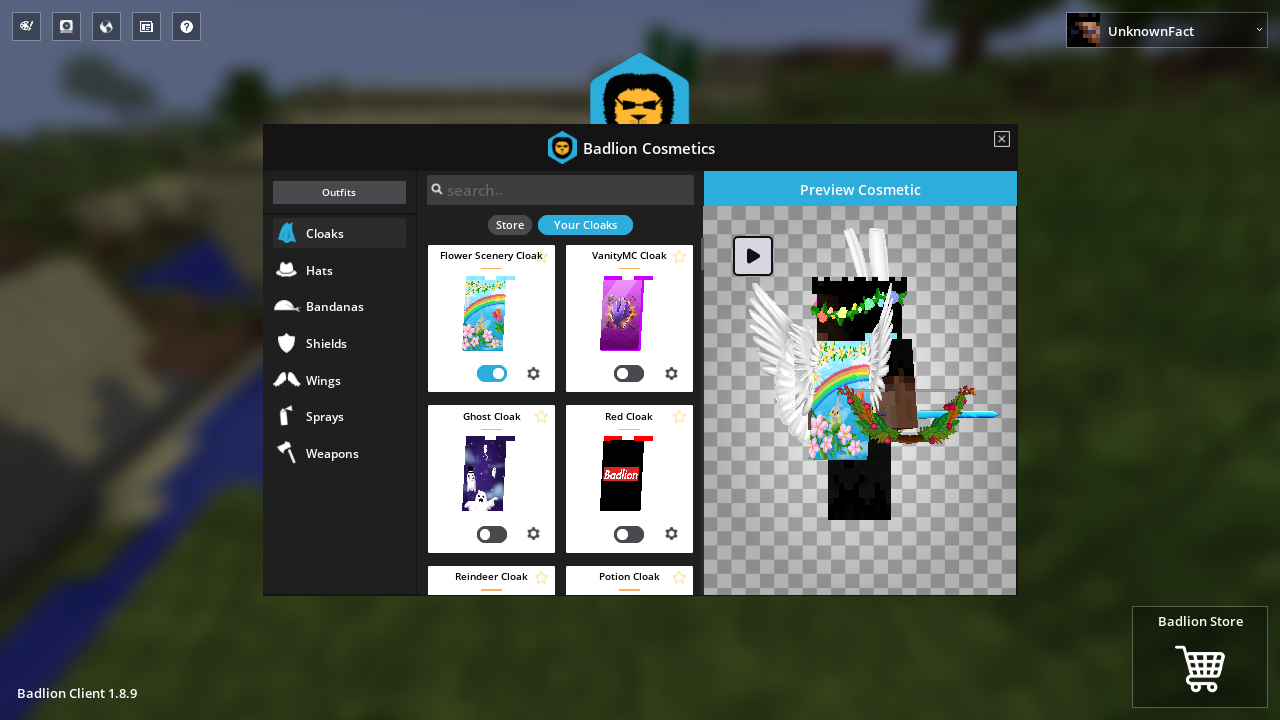 You can now shine with your cosmetics on the Badlion Client! Thank you for supporting our work.