Changing your Badlion Account Email
If you want to change your email address because you have forgotten it or for some other reason, you need to follow the instructions provided below.
Step one:
It is not possible to change the account email address through our website; you must do it through the Badlion Client launcher. You need to download it if you do not have it on your computer. Click here to open the download page, choose your operating system, and click the download button.
Steps two:
Once you have installed & opened Badlion Client, click the "Forgot or change email?" button.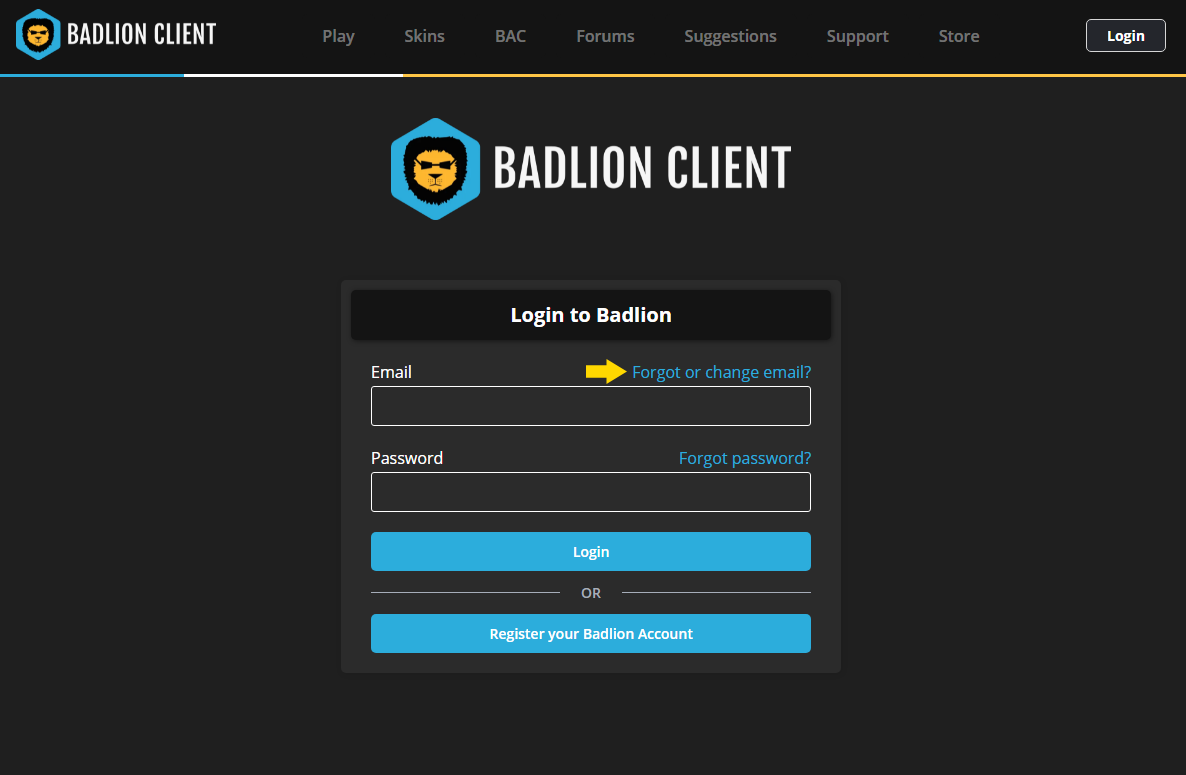 Step three:
Fill in the form and click the registration button. Please remember that you first need to add your Java Edition Minecraft account by clicking the "Add Account" button.
Note: if you have purchased cosmetics before, you do not need to worry about losing them. All purchases (cosmetics and Insider) are linked to the Minecraft account, not the Badlion account. If you wish to use your purchases in the game again, you need to select the correct Minecraft account in the game!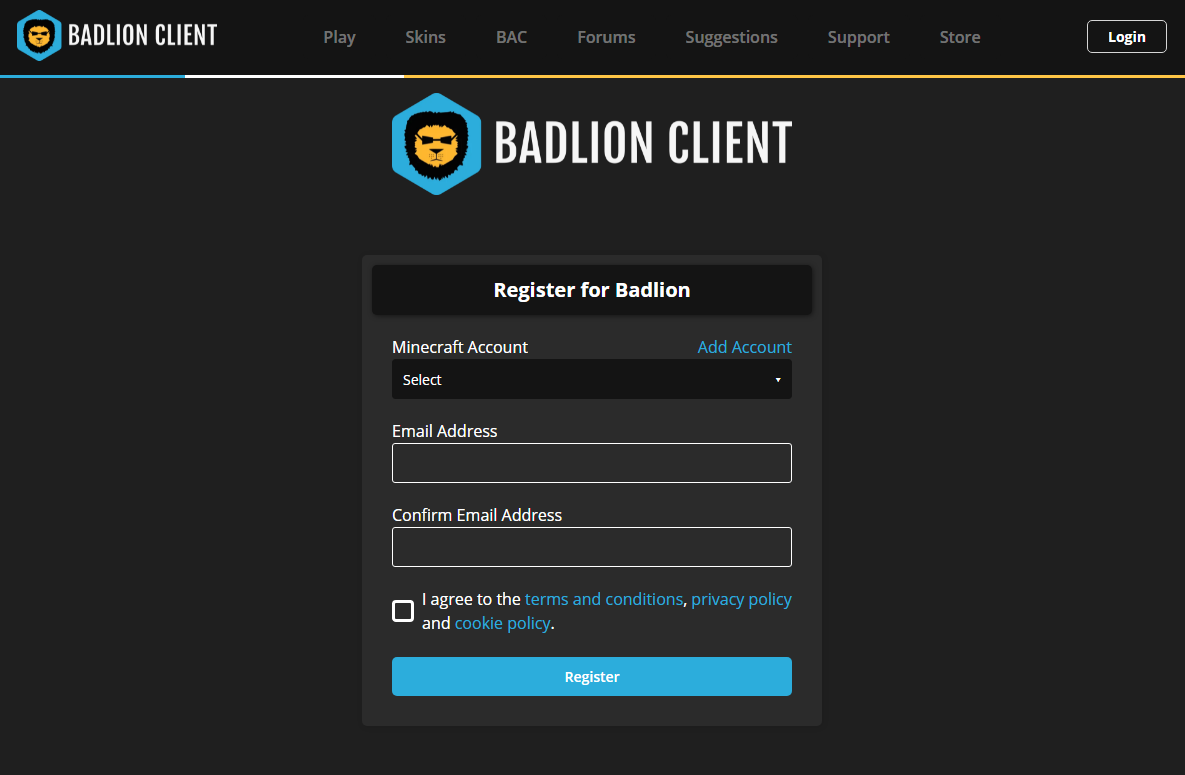 Step four:
Once you have clicked the registration button, you need to check your email to finish your Badlion account registration. If you do not see the email, check your spam folder/box or wait a few hours.

If you are having problems activating your Badlion account (e.g. not receiving the registration email), we suggest following the instructions given in this help article (click on it).
Step five:
Once you have clicked the account activation link, enter a password (we suggest making it longer than this example), accept the Terms of Use, Privacy Policy, and Cookie Policy, then click the "Register" button.

Step six:
Congratulations, and welcome to Badlion again!