Changing the email linked to your account.
To change your email simply open the Badlion client (Download here) and click "Forgot or change email?" located above the email address bar. Then select your Minecraft account, enter your email address, and agree to the policies and conditions. Upon clicking register a confirmation email will be sent to you, allowing you to create a password and log in.
By registering you can post on the forums and receive updates of when the Badlion Client has major updates.
Visual Guide
Click "Forgot or change email?"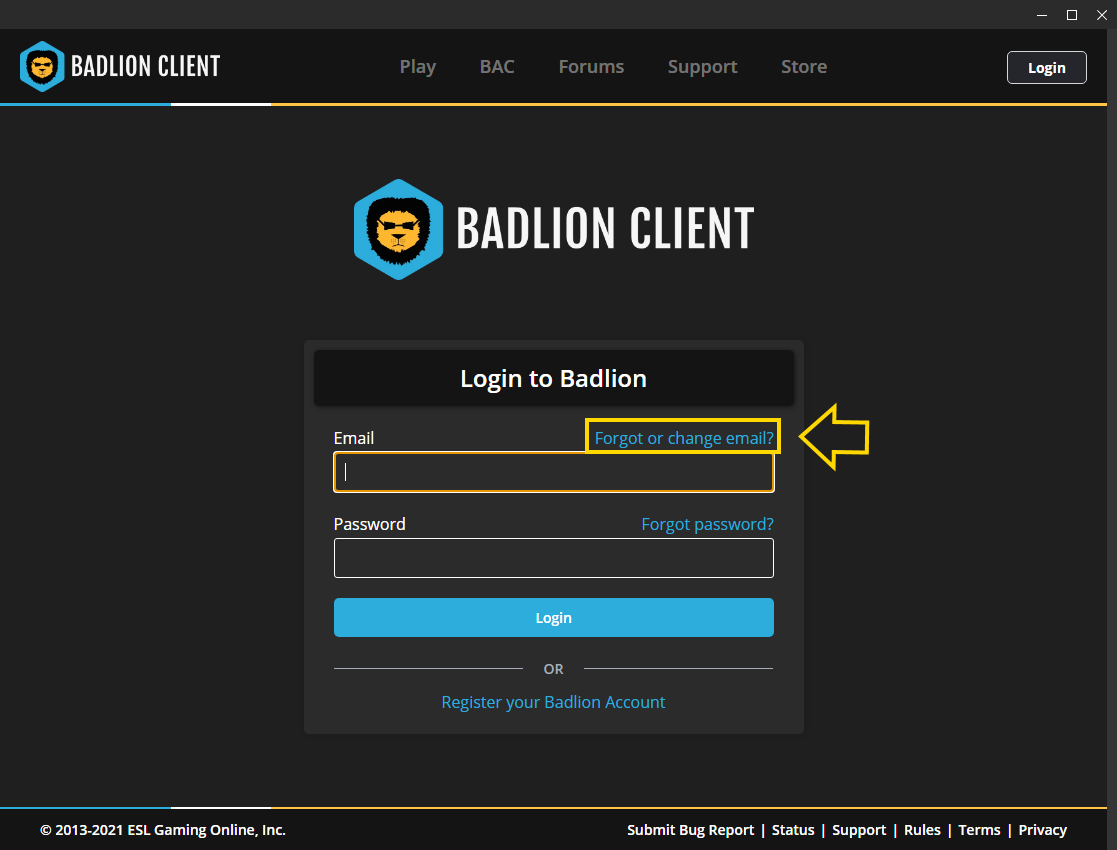 Fill in the form on the Badlion Client, then click on "Register".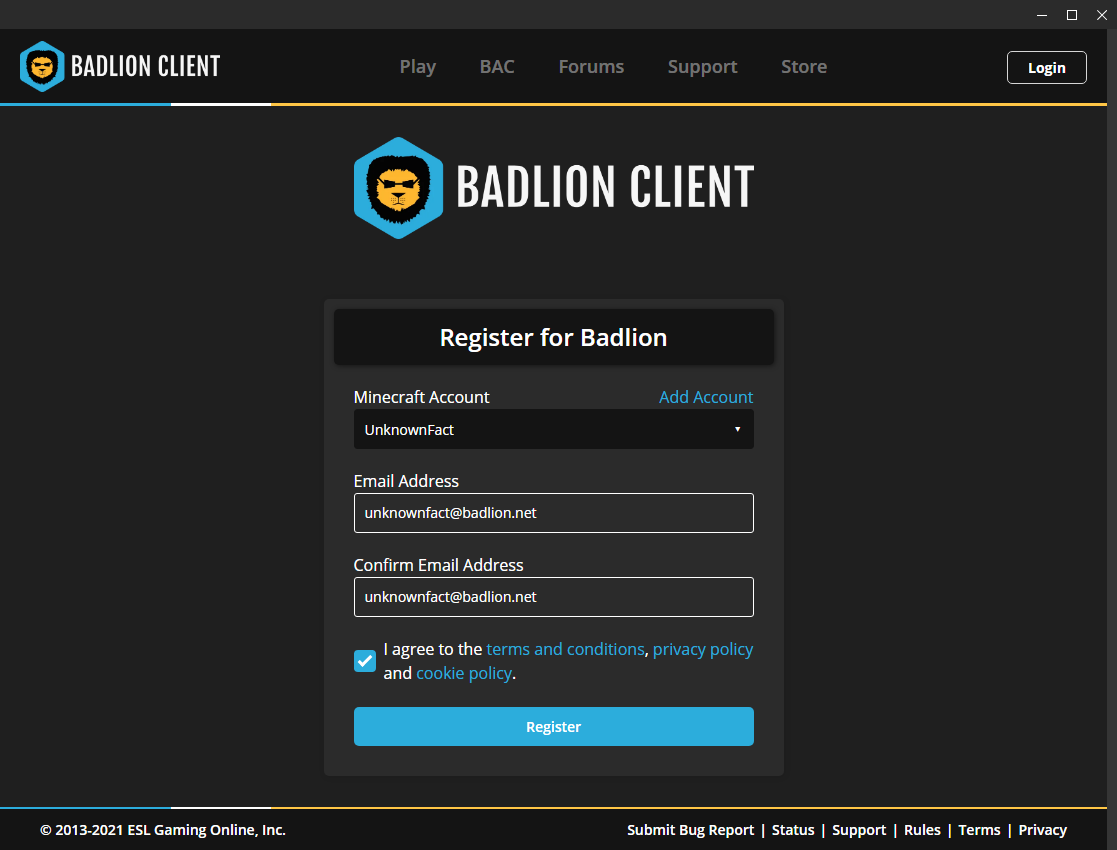 You will receive an email. Click the link to continue.
If you do not see the email be sure to check your spam folder/box and wait a few hours.


Congratulations, and welcome (again) to Badlion!