What is the Keystrokes mod?
The Keystrokes mod can display your WASD, mouse, spacebar, and arrow keystrokes in real-time. You can also add your own keys.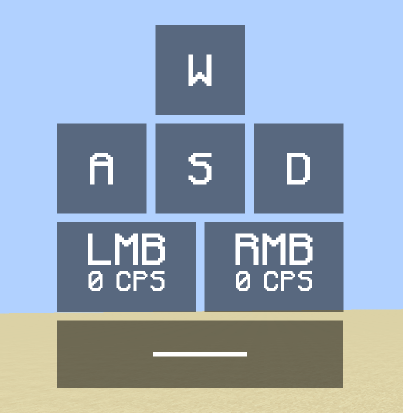 Enabling the mod
To enable the mod, do the following:
Press ESC on your keyboard and click the "Mods" button.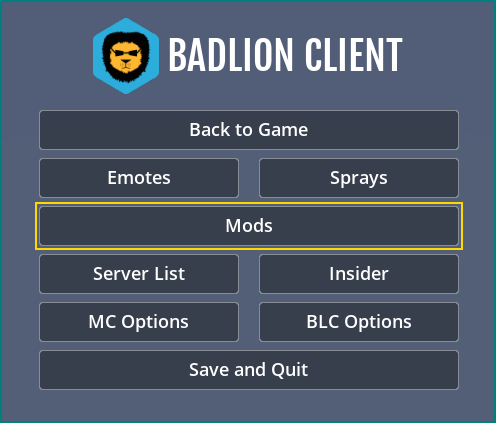 Look for the Keystrokes mod by using the search bar at the top right corner or browsing through the mods menu.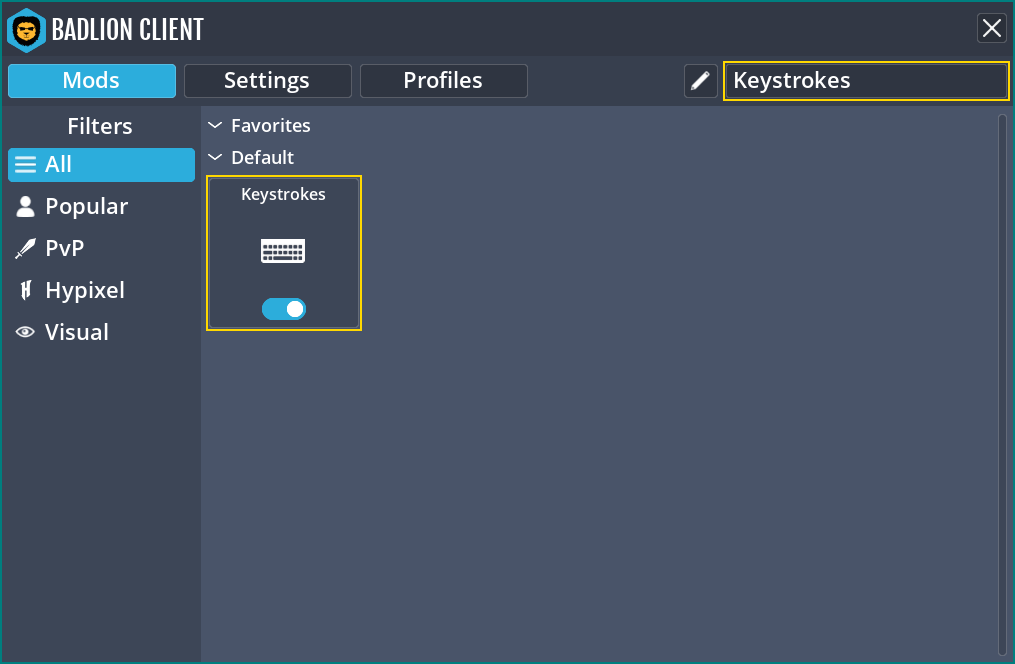 Keystrokes mod settings
General Settings

Space Thickness - changes the thickness of the spacebar icon/key on your keystrokes mod.
Fade Delay - changes the time the text color takes to fade back to normal.
Global CPS Mode - changes the style of CPS showcase. You can choose three modes: large, small, and none, which removes the CPS counter from the mod HUD.
Text Shadow - enables text shadow for keys you have added to the Keystrokes mod.
Border Width - changes the thickness of the keystrokes mod's border. If you want to use this setting, you first need to enable the "Border" setting under color settings.
Text size - changes text size.
Color Settings

These settings allow you to customize the keystrokes mod as you wish.
Edit Keystrokes

You can add your own keys to the keystrokes mod by clicking the "Add new key" button.
If you want to hide a specific key from the keystrokes mod untick the checkbox for that key.
If you want to delete a key, click the trash can icon.
If you want to edit the key's settings, click the cogwheel icon.
Advanced Settings

Badlion Font - enables/disables Badlion Font for all keys/symbols on the mod.
Lock Keys - if this option is disabled, it allows you to move each key from the keystrokes mod on the GUI editor.
Direction - you can choose whether you want the mod to show WASD or arrow keys.
Hide in F3 - hides the mod when you press the F3 key to open the Minecraft Debug screen.