Memory mod is a very simple mod that allows you to see your memory usage without having to press F3.
How to find and enable the mod?
Do the following:
Press the ESC key on your keyboard and click the "Mods" button to open the mods menu.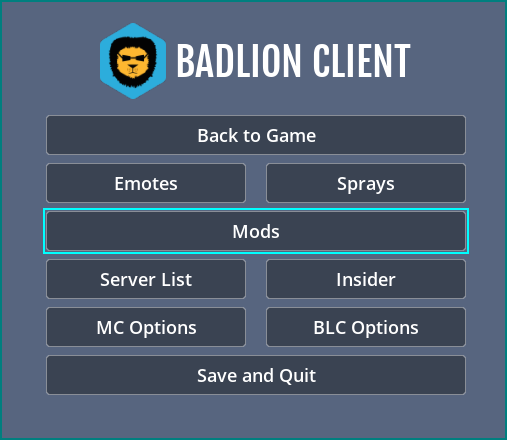 Use the search bar at the top right corner or browse through the mods menu to find the Memory mod.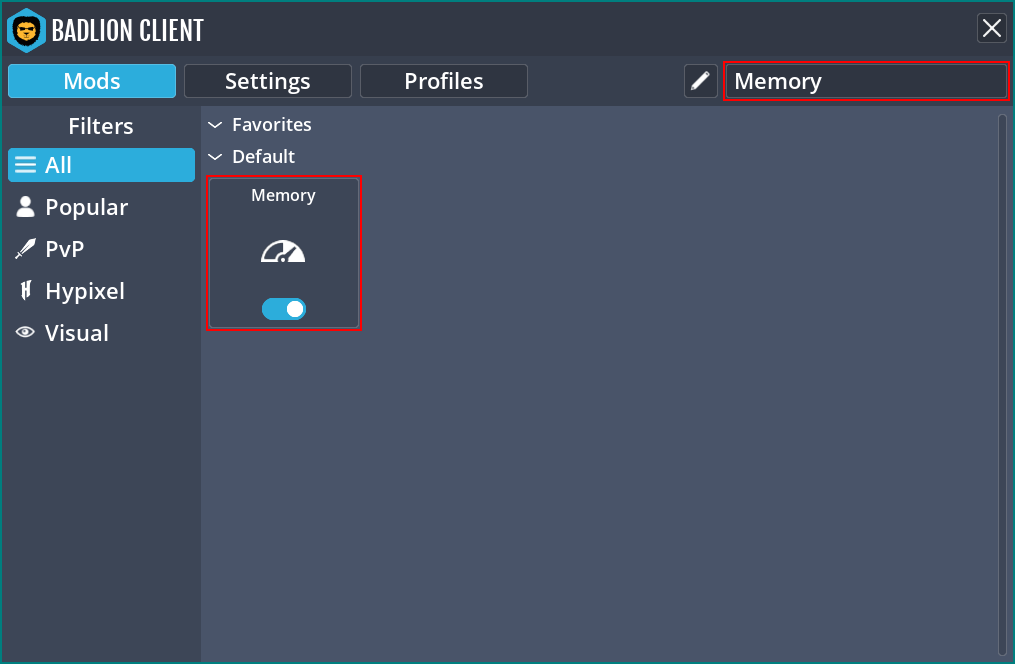 Click on the toggle switch button to enable the mod and click on the mod icon to open its settings.
Memory Mod Settings
You can choose one of the two formats: Fancy or Simple.

General Settings
Display Type: you can choose whether you want to use the "Percent" or "Total" type.
| | |
| --- | --- |
| Percent: | |
| Total: | |
Brackets: you can choose whether you want the mod to show brackets at the beginning and ending or not.
| | |
| --- | --- |
| Option disabled: | |
| Option enabled: | |
Text Shadow: you can choose whether you want the text to have a shadow or not. This is a good option to enable if you have removed the mod's background. It makes the mod look much better on the screen, especially if you play in a light environment and have set the mod color to white.
| | |
| --- | --- |
| Option disabled: | |
| Option enabled: | |
Background Border & Border Width: if you want to change the thickness of the mod's border, you need to enable the "Background Border" option first and only then move the slider to adjust the thickness. It is shown in the video below.
Text size: you can use this option to change the size of the mod's text.
If you want to use Simple mode, you need to scroll up and click the "Simple" button at the top of the Memory Mod Settings. This is how the memory mod looks depending on the chosen formatting:
| | |
| --- | --- |
| Mode #1 | [K] V | |
| Mode #2 | K: V | |
| Mode #3 | K > V | |
| Mode #4 | (K) V | |
| Mode #5 | K - V | |
| Mode #6 | <K> V | |
Everything with "Color" on it means that you can change the color of that text/background to make it look as you like!