ToggleSneak is a mod that allows you to toggle sneak instead of holding your sneak key.
How to enable ToggleSneak
Hit ESC on your keyboard to open the pause menu, and then select BLC Options.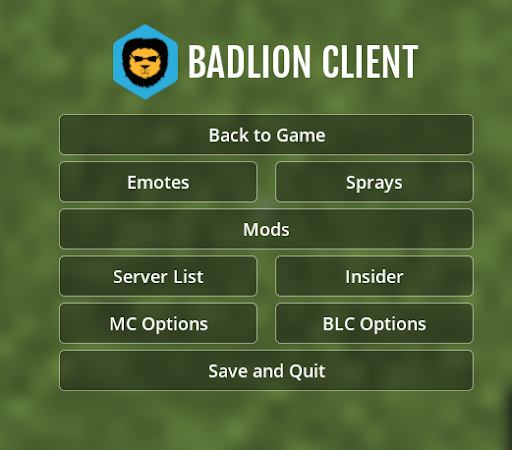 Click on "Mods" and then search for "ToggleSneak" (Make sure it's enabled as demonstrated).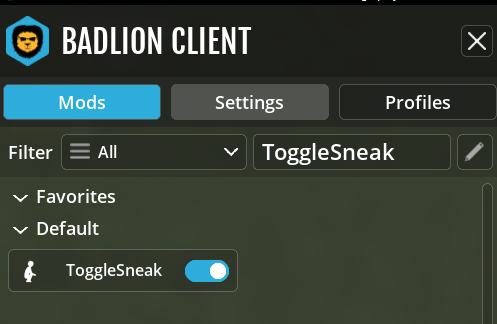 How to use ToggleSneak
The key to toggle this is the key you currently have mapped to your sneak keybind.
"Sneaking Text" is what it will display when it is currently toggled, you make set this to whatever you please.

"Inventory Sneak" is the ability that allows you to toggle this mod while focused on your in-game inventory. Some consider this an unfair advantage.

"Use Separate Toggle Buttons" is another key that you might possibly want to map instead of your default sneak key.

"Badlion Font" is asking if you'd like to use the built-in Badlion Font or the Minecraft Font.

"Prefix" is if you'd like to see "ToggleSneak" before "Sneaking"

The color settings are self-explanatory, set them to the colors you please.