What is the Reach Display Mod?
The Reach Display mod displays the reach of the hit(s) you're getting on your opponent.
Enabling the mod
Do the following to enable the mod:
Press ESC, then click on "Badlion Client Settings".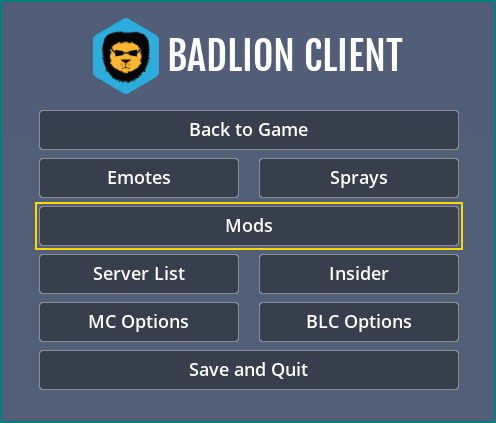 Search for "Reach Display".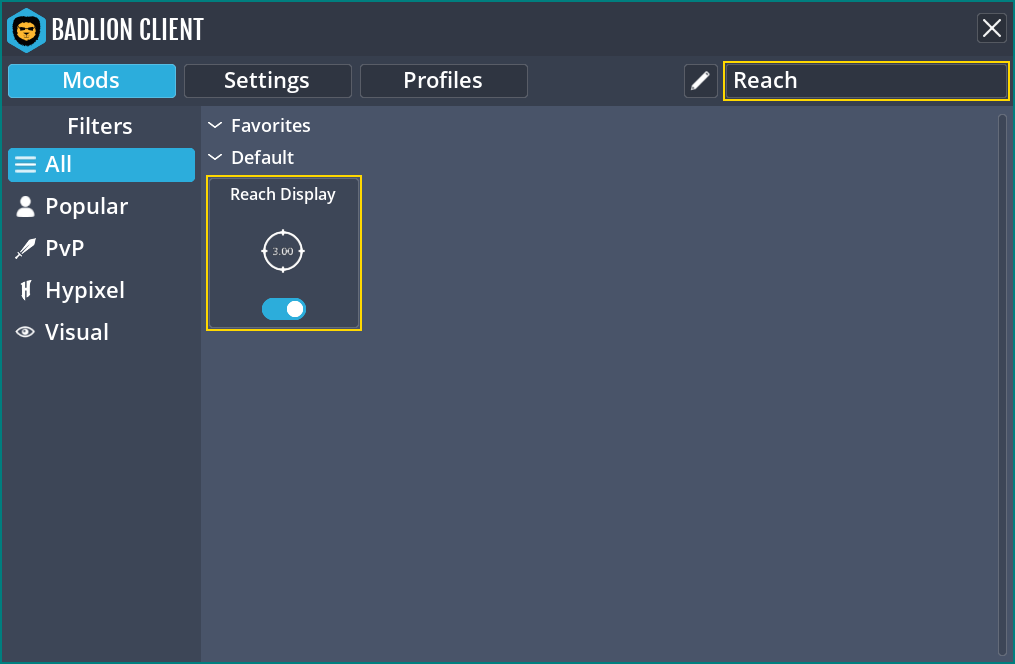 Enable the mod and click on it to open up its menu.
Reach Display Mod Settings
The menu gives you various customizable settings like: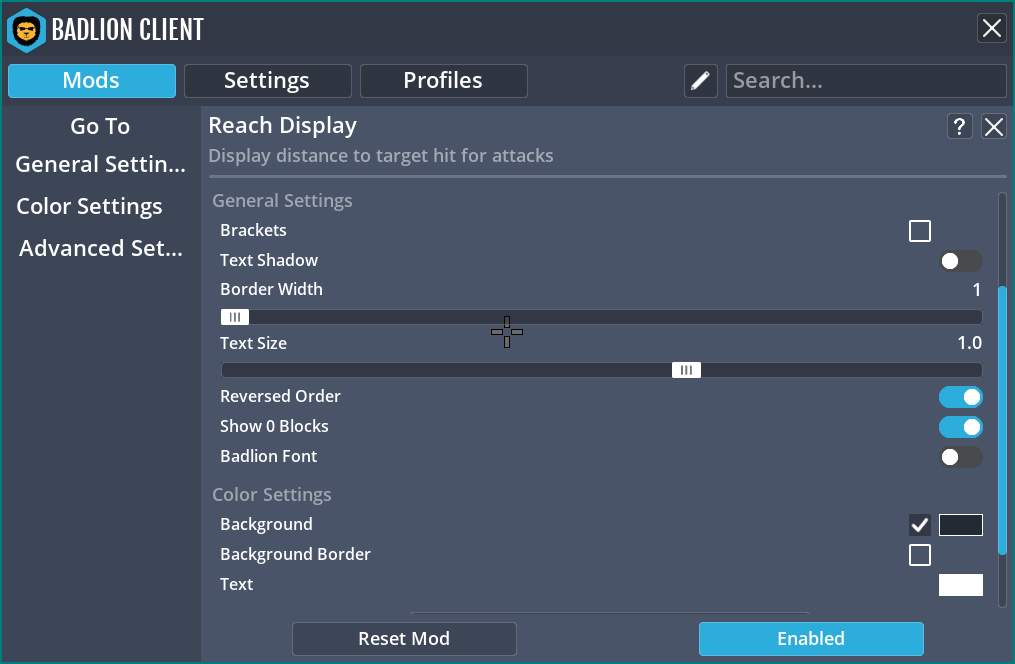 1. Brackets - adds brackets ([ & ]) before and after the mod text (e.g. [Blocks: 0.00]).
2. Text Shadow - adds a shadow to the text on the mod. Please keep in mind that enabling this option might decrease FPS, depending on the system.
3. Border Width - changes border width.
4. Text Size - allows you to increase/decrease the text size.
5. Reversed Order - lets you choose whether you want to see numbers or text first.
Turned off:



Turned on:


6. Badlion Font - changes the font from the default Minecraft font to a fancy Badlion font.
Turned off:



Turned on:


7. Everything under "Color Settings" allows you to change the color of the text/background to make it look as you like!
Example of the Reach Display mod in action