What is it?
The Badlion Client has a built-in, free sprays feature. It allows you to draw sprays on walls and on the floor anywhere on the map, on any server you wish. They are only visible to Badlion Client users, as it is not a vanilla feature.
Let's get started
By default, sprays are enabled on the client. If you do not want to use and see other players' sprays, open Badlion Client Settings, navigate to the Cosmetics category, and enable the "Disable Sprays" setting.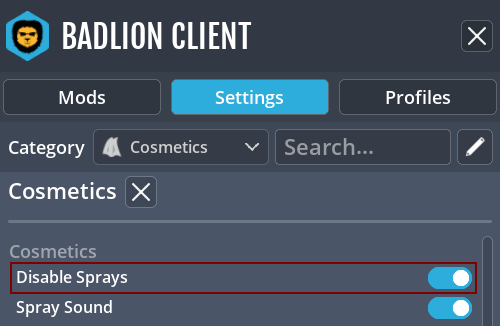 When sprays are sprayed on blocks, they make a sound. If you do not want to hear it, disable the "Spray Sound" setting (shown in the screenshot above).
Using sprays
Badlion Client has a simple and easy-to-use GUI to manage and use your sprays whenever you want. The default keybind to open the GUI is "Y".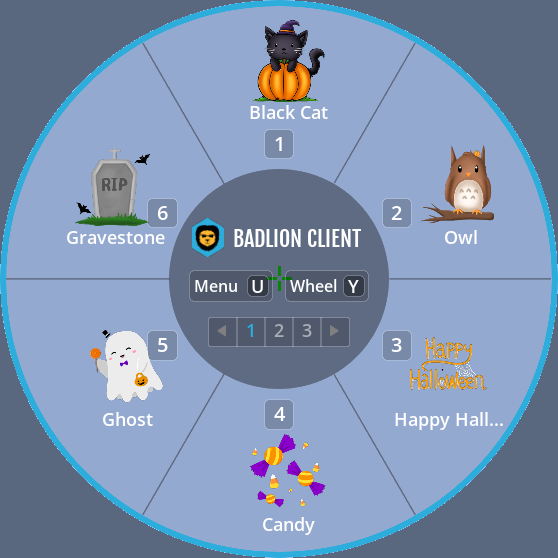 To use a spray that you own, click it. You will be able to see it once done, like all other Badlion Client users.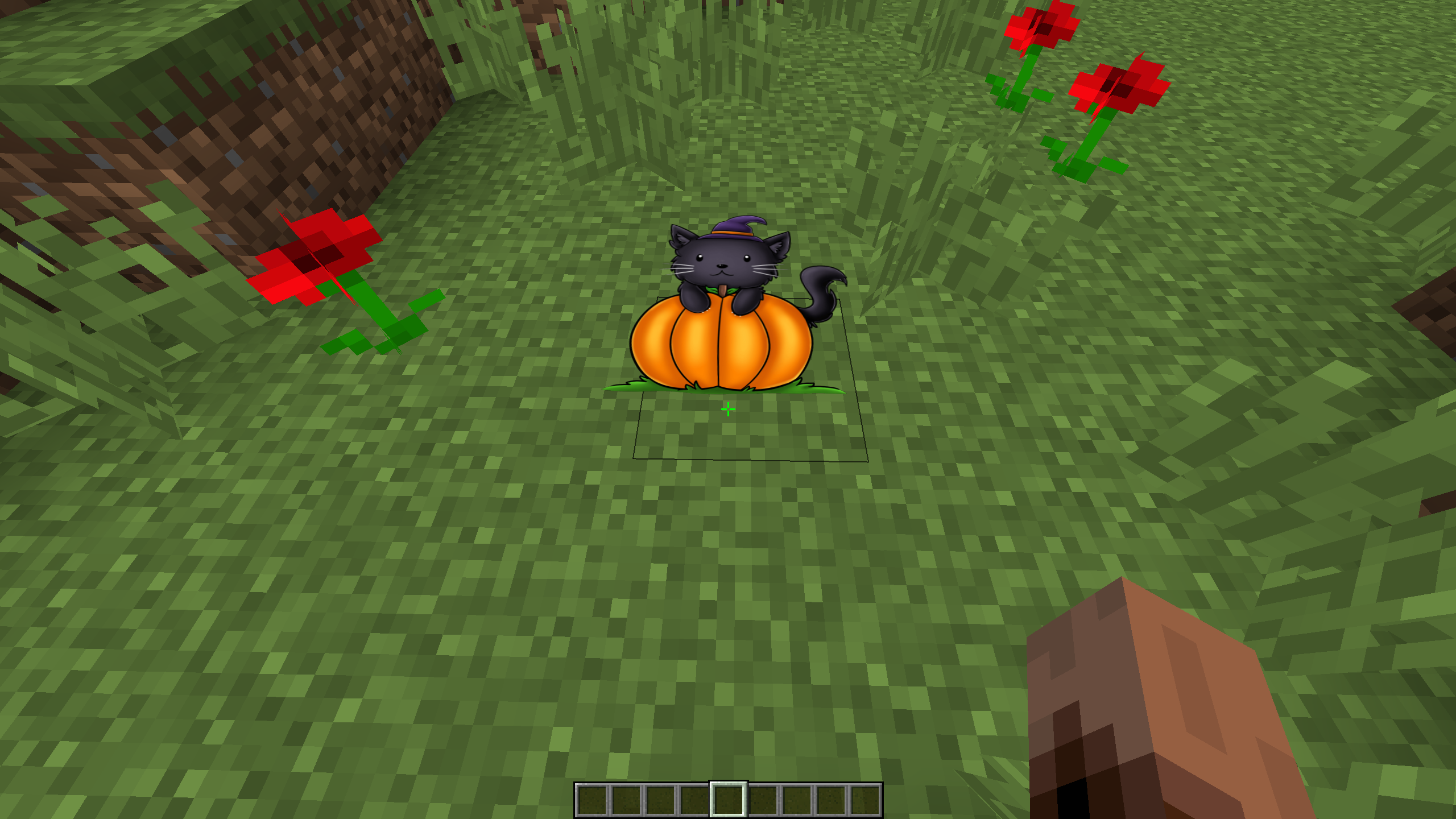 Managing sprays
The sprays wheel only has 6 available slots, so you will need to accurately choose which ones you want to have there. Open the Sprays Editor Menu (the default keybind is "U") and click the ones you wish to use.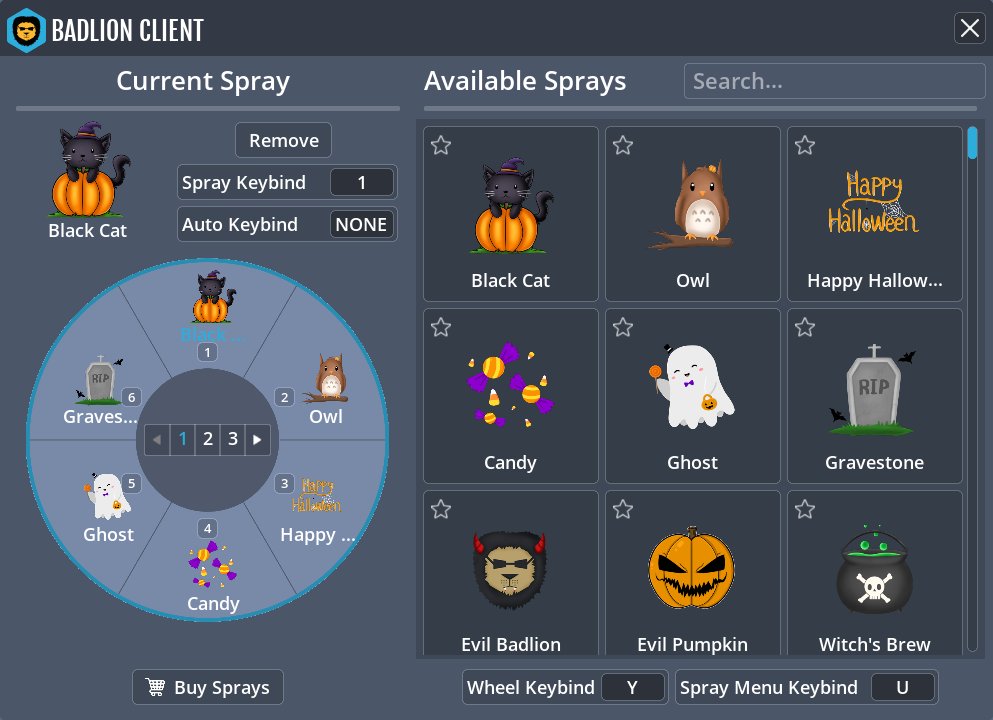 The menu also allows you to search between the sprays you own for quicker management, and a button to buy some.