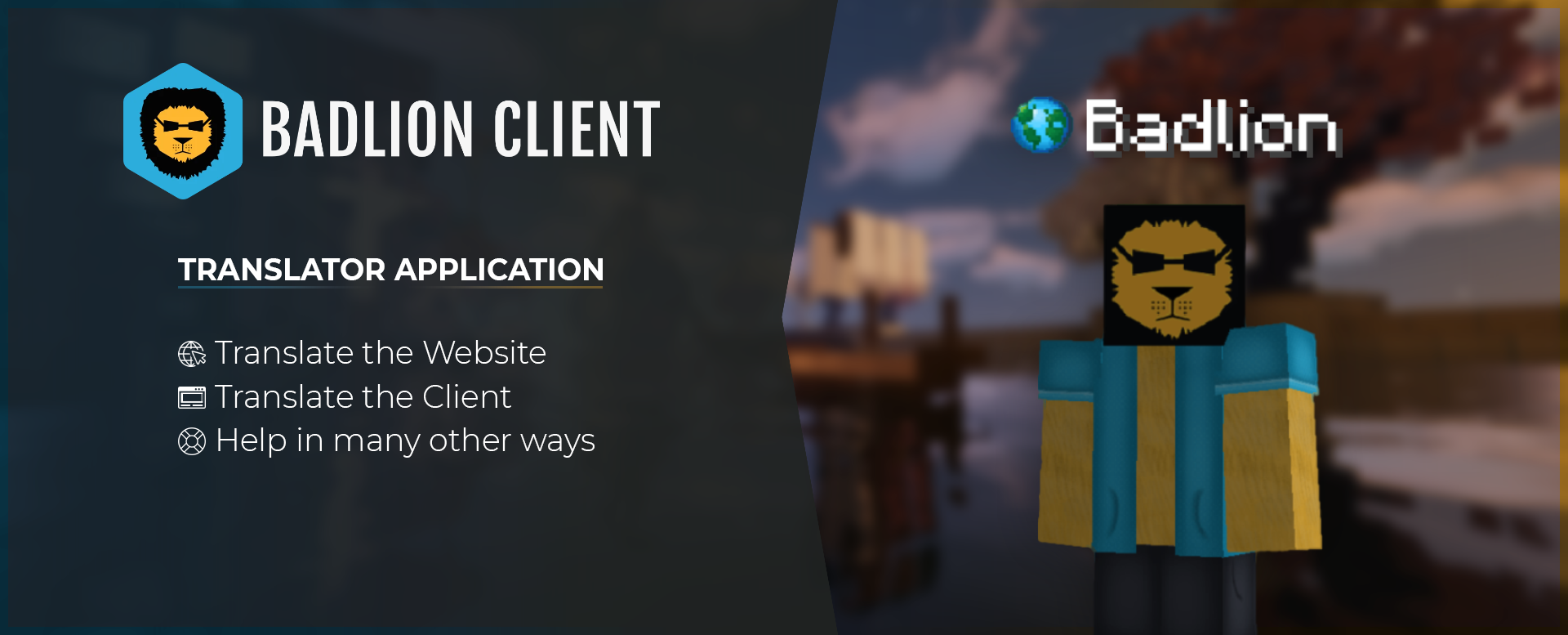 …Looking for a new challenge? Join the Team!
What are we looking for?

What languages are we looking for?

If you consider becoming part of the translator team, please check if you meet the requirements first!
To get accepted as a translator, you must speak the language you want to translate fluently. Which means:


It either has to be your native language
You've spoken it since you were a child (e.g. growing up bilingual)
You have learned it for 9-10 years in school or through language classes etc.



We want understandable and grammatically correct translations to make players' lives easier.
At the moment, we are looking for translators for the following languages:


German
Spanish
French
Italian
Dutch
Chinese
Portuguese
Russian
Korean
Japanese
Croatian
Romanian
Turkish
Hebrew
Greek
Polish
Arabic
Swedish
How to apply?
Applications for the translator team should be sent to the email: translating@badlion.net
They must also be sent with the subject "Badlion Client Translator Application" and should use the following format:
BE SURE TO ADD IMQCRO BACK IN DISCORD IF YOU GET A FRIEND REQUEST
IGN:
Old IGN before name change? (if any):
Age:
Discord Username + hashtag (#)?
Twitter profile (if used for gaming [not IRL one]):
Which country do you live in?
What language are you able to translate in?
Is it your main language? If not how long have you been learning it for?
How good are your English skills and how long have you been learning/speaking English?
How much time can you dedicate to translating?
Why do you want to become a translator for Badlion? (At least 2 sentences)
If you are accepted, iMqcro will add you on discord and contact you there. Further information will be disclosed there about the translator team processes that includes a test in which you need to prove your language skills.