Basics
The Zoom mod allows you to zoom in on something in-game just like Optifines famous zoom feature.
Enabling The Mod
To enable the Zoom mod, you will need to do the following:
First, open the mods menu by clicking the key/bind you've set for it. The default keybind is Right-Shift.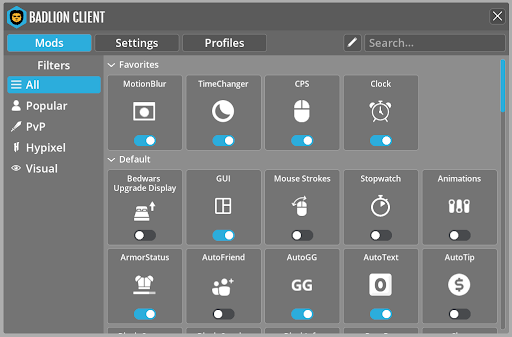 Search for "zoom" in the search box and enable the first mod that appears using the toggle.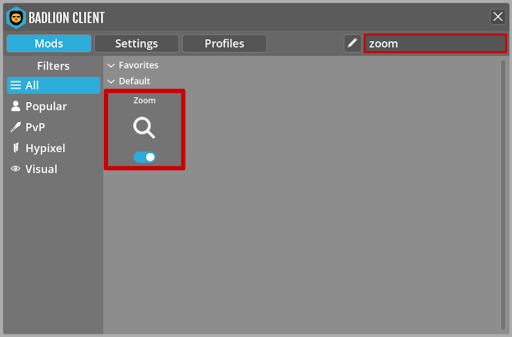 Modification Usage
To use the mod in-game, simply press the keybind you set for zoom. By default, this is "C." You can adjust the following settings to use the mod.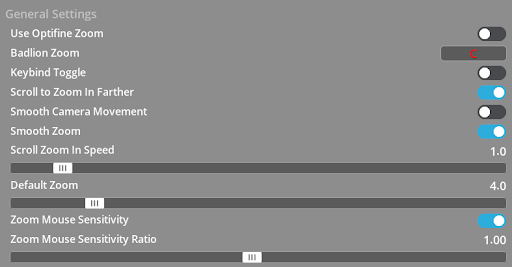 Use Optifine Zoom
Toggling this will override all your settings which you have set and use the default Optifine zoom feature.
Badlion Zoom
Clicking the gray text box will allow you to set the keybind for the zoom feature. When this keybind is pressed, the zoom feature will be activated.
Keybind Toggle
When enabled, this setting will toggle zoom mode if the zoom key is pressed once.
Scroll to Zoom In Farther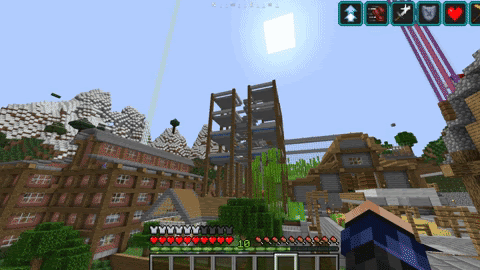 When toggled, you can adjust the zoom level using your mouse's scroll wheel.
Smooth Camera Movement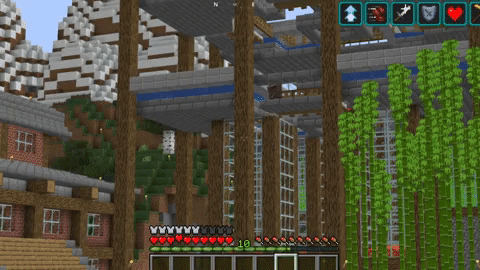 When enabled, your camera motion will appear smooth when zoomed in.
Smooth Zoom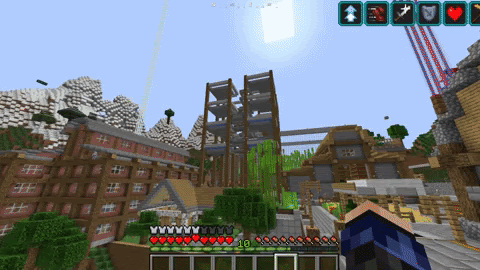 Whenever you click the zoom keybind, you will zoom in with a smooth transition.
Scroll Zoom Speed
Adjusts the speed at which the camera zooms in when using the scroll wheel.
Default Zoom
Adjusts the amount of zoom used when the zoom keybind is pressed.
Zoom Mouse Sensitivity
When enabled, whenever you zoom in, your mouse sensitivity will adjust automatically so that the camera moves at the same speed.
Zoom Mouse Sensitivity Ratio
Adjusts how mouse sensitivity is changed when zoomed in. For example, a higher ratio means higher sensitivity at lower zoom levels.